When Nelson joined Arnold in 2014, he began to investigate the causes of accidents in the fleet for the preceding year. He interviewed the drivers involved in those accidents, some of whom still worked for the company. Distraction was the common denominator.
Management concluded that video-based event recorders with an inward-facing camera were the best strategy to identify and prevent distracted behaviors.
"For me to believe I can say 'don't do it' is being a little naïve," Driggers says about the difficulty of enforcing company safety policies. "The camera gives us an opportunity to enforce that."
In mid-2015, Arnold evaluated video safety systems from two suppliers during a pilot project. The project lasted several months, during which time the SmartDrive platform stood out primarily for its "very user friendly" management dashboard and responsive customer support, Nelson says.
"It didn't take a rocket scientist to figure out. The dashboard and the process for [managing] the events captured is very simple," he says.
Management decided not to mandate the use of the SmartDrive system. Instead, they installed it in trucks for drivers that voluntarily agreed to use the technology. Nelson took the lead and put SmartDrive in his personal vehicle.
"We knew the 'Big Brother' fears," Nelson says. "We knew we had to overcome those fears. We truly believe that it's the driver's friend. It is not your enemy, it is your friend, but it's our job to portray that."
Several video clips are shown in orientation to reinforce that message. One is of an Arnold driver who was exonerated because the system was in the truck. All witnesses at the accident scene said the Arnold driver ran a red light, but the video clearly shows it was the driver of the passenger vehicle, a pickup truck, who was at fault.
The video also shows the driver was not on his cell phone or distracted.
"His eyes were on the roadway and doing everything he should have been doing," Nelson says.
Click on another topic to continue: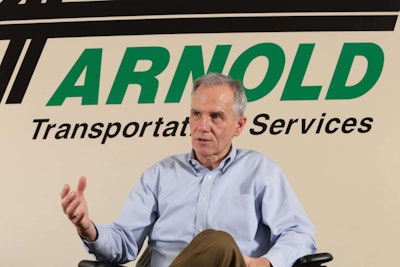 Changing the culture: Arnold Transportation made fundamental changes to its safety programs that set the stage for adding video and analytics.
Risk awareness and training: Arnold Transportation turns analytics and insights into results through driver orientation training, ongoing coaching and communications.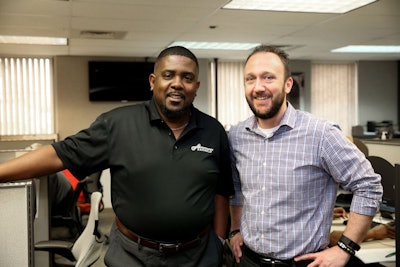 Future improvements: Going forward, the company is working to develop a comprehensive driver scorecard from multiple data sources.