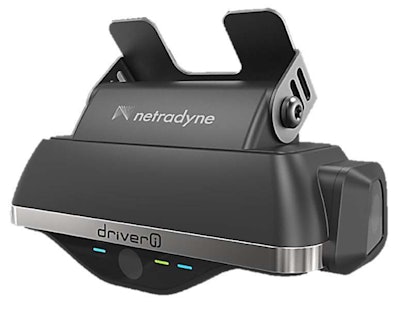 Netradyne, a provider of artificial intelligence and IoT systems, announced that Load One has signed as its first commercial customer.
Load One is an expedited trucking fleet with 400 trucks. The company plans to use the technology to drive engagement, recognition, and individualized coaching.
"Netradyne's advanced capabilities significantly differentiated their offering over other technologies in the space," said John Elliott, chief executive officer at Load One. "The Driveri platform provides our team with valuable tools to further develop strong collaborative safety-focused relationships with our drivers. We are excited to be at the forefront of this technology evolution."
Netradyne's Driveri platform is a vision-based safety system that uses Artificial Intelligence to capture and analyze every minute of the driving day and give fleets insights on driver behavior, positive performance, and at-risk events.
Unlike other video systems that are triggered by sensors and inertial-based events, Driveri uses advanced computer vision and deep learning algorithms that monitor a host of vision based safety events.
Its processor is capable of one trillion calculations per second and analyzes factors on the road including traffic lights, stop signs, speeding compliance, relative speed, following distance, pedestrian detection and hard-braking events among others.
Netradyne also announced that Driveri has collected one million miles of captured and analyzed data in six months via its Early Adopter program.
"Reaching one million miles so quickly is a testament to the fact there is no other product on the market which can efficiently gather and analyze this much data in the commercial driving space," said Avneesh Agrawal, Netradyne president.