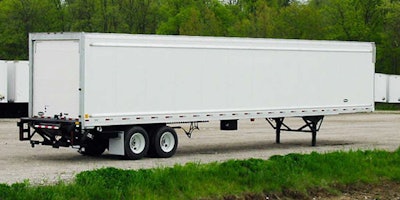 Net trailer orders for March slid 20 percent from February to 20,500 units but jumped 50 percent versus a year ago, according to data released Monday.
FTR Vice President of Commercial Vehicles Don Ake chalked the month-over-month decline up to a "typical seasonal decline" in orders for both dry and refrigerated vans, noting a "strong year-over-year comparison [reflects] a positive trailer order environment."
"The trailer market had a great production month," Ake adds. "The OEMs finally started to increase build rates due to the strong orders of the past four months. Builds jumped an impressive 9 percent on a per-day level over February. Production was basically equal to last March, which is a great sign moving into the seasonally strong second quarter."
A softening backlog is also consistent with normal market conditions. Trailer orders have now totaled 246,000 units for the last 12 months.
Frank Maly, ACT's director CV transportation analysis and research, says order commitments have been delayed this season as fleets monitored economic and political conditions.
"Their shift from caution to a more optimistic outlook is evident when you consider net order volumes in each of the last four months has surpassed the same month of the prior year," he adds.
Maly says the order season normally starts strong in late summer to early fall and closes the first quarter at a more moderate pace, but the current order cycle has proceeded in almost the opposite pattern.
"In fact, the longer-term perspective shows the total net orders booked from last September through March is now almost equal to the 2015/2016 order cycle volume," he says.
"Fleets are growing much more optimistic about the business environment and they are buying more trailers again after a slump the second half of last year," Ake says.