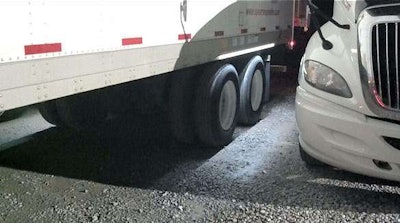 Trailer orders for last month totaled 25,800 units according to FTR, the highest for the month since 2014.
Despite a 21 percent drop from January, February's net total was 20 percent higher than the same time a year ago.
"This is the fourth solid month of orders for trailers," says Don Ake, FTR Vice President of Commercial Vehicles. "Van fleets are now placing orders for the second half of the year, confident that the economy and freight will continue to grow. Dealers are also restocking after being cautious the last half of 2016."
Refrigerated van orders stayed at historically high levels and dry van orders were steady last month. Backlogs continued to climb for the fourth consecutive month, with production improving. Trailer net orders have now totaled 239,000 units for the last 12 months.
"Small fleets have increased their ordering activity in 2017, adding to the market momentum. In addition, vocational markets are beginning to recover after a tough 2016," Ake says. "Orders indicate that 2017 will be a solid year."
Ake says the trailer market is currently similar to Class 8 trucks in that production has not yet responded to the stronger orders of the last few months.
"We expect production to start a moderate upslope soon," he says. "The transportation sector is experiencing an improvement in business confidence and this is showing up in the order totals."