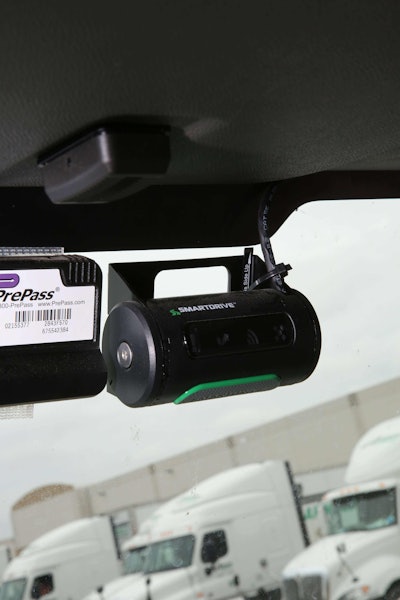 SmartDrive Systems, a provider of driving performance systems, concluded the second of two inaugural customer conferences and announced a a new awards program and winners.
The conferences took place May 22 and 23 in Atlanta and June 6 and 7 in Dallas. Attendees from across the country and from a variety of job functions gained a view of the company's video-based safety and analytics and the role these technologies play in minimizing risk, improving driver behavior and operational efficiency.
Many of the sessions were led by SmartDrive customers focusing on best practices in safety and operations. Attendees enjoyed training on the SmartDrive platform and networking events.
"I felt a strong sense of community during these inaugural customer conferences, with people from different segments of the transportation industry coming together with a shared commitment to safety—for their drivers, their fleet and the motoring public," stated Steve Mitgang, CEO of SmartDrive.
At both events, SmartDrive announced winners of its first customer awards program, which acknowledges achievements in safety and innovation. The Safety Ambassador Award recognizes individuals at SmartDrive customer fleets who champion safety innovation; set an example with their passion for making our roads, their company and their drivers as safe as possible. The Trailblazer Award identifies fleet customers that are innovators, movers and shakers within the industry.
The inaugural winners for the Safety Ambassador Award are Brittany Britt from Davis Transfer Company and Eric Nelson from Arnold Transportation Services.
Trailblazer Award winners are: Cypress Truck Lines, G&P Trucking, Loomis, Nussbaum Transportation Services, Golden State Foods and Conico Oil Company.