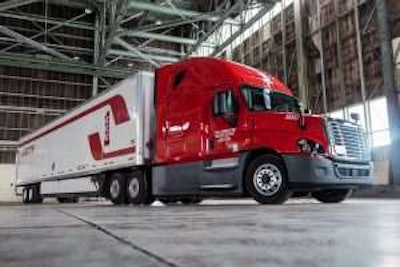 Crete Carrier Corp. (No. 22 on the CCJ Top 250) announced this week it is increasing the maximum cruise control speed on its company trucks from 62 miles per hour to 65 mph.
The company cites "significant advancements in technology and aerodynamics" – such as collision mitigation, roll stability and adaptive cruise control – as reasons for the increase.
Aerodynamic advancements, the company says, have improved fuel economy, which Crete says was one of the reasons behind limiting the speed of the trucks.