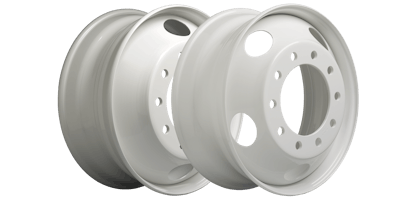 Accuride has agreed to acquire Solingen, Germany-based Mefro Wheels, the company announced Monday.
The pending addition of Mefro Wheels is Accuride's second major acquisition under the ownership of Crestview Partners, which acquired Accuride in November 2016. In May the company bought KIC LLC, a global supplier of commercial vehicle wheels and wheel-end components based in Vancouver, Wash.
Accuride began its global expansion in November 2015 by acquiring a majority stake in Gianetti Ruote S.r.l., a commercial vehicle steel-wheel supplier in Milan, Italy.
Accuride President and CEO Rick Dauch says the acquisition of Mefro Wheels will extend Accuride's geographic reach.
"Combining our complementary product offerings, operations and customer relationships will enable us to serve as a dependable source of high-quality wheels and wheel-end components for our global customers across a broad range of on-road and off-road applications," he says.