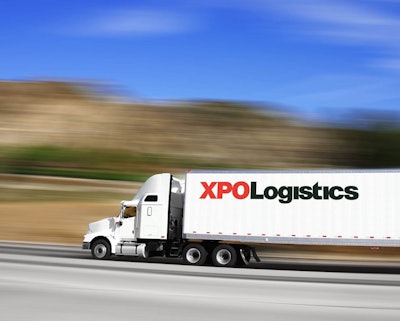 XPO Logistics' $3 billion acquisition of Con-way was made official Friday, Oct. 30. XPO announced in September its plans to acquire Con-way and to rebrand Con-way's operations to XPO.
XPO will buy 46.15 million of Con-way's 57.23 million shares at $47.60 each. The remainder of the shares not validly tendered in the tender offer have been canceled and converted into the right to receive the same $47.60 per share. On its final day of trading on the New York Stock Exchange, Thursday, Oct. 29, Con-way's stock closed at $47.55. When the deal was announced in early September, Con-way's stock was trading at $35.53.
All of the acquired operations – Con-way Freight, Menlo Logistics, Con-way Truckload and Con-way Multimodal – are now operating under the single brand of XPO Logistics.
"We have an unprecedented opportunity to create value for our customers and investors as a result of the Con-way transaction," said Bradley Jacobs, chairman and CEO of XPO. "We're moving quickly to eliminate redundancies and leverage our scale to better serve our more than 50,000 customers."
In the 2015 CCJ Top 250, Con-way ranked as the country's sixth largest carrier, while XPO ranked as the country's 12th.
The acquisition will make XPO the second largest less-than-truckload carrier in North America, the company says.
Con-way has 582 locations and roughly 30,000 employees. The company posted $5.8 billion in revenue in 2014. It has nearly 12,000 power units and nearly 17,000 drivers.