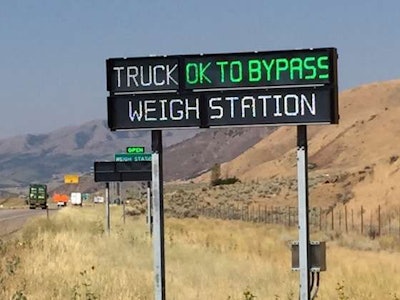 Weigh-in-motion systems at ports of entry in Idaho are being credited with saving $3.5 million in 2016.
The Idaho Transportation Department says each WIM truck bypass saves about $8.68 in time and fuel. The systems had 400,383 bypasses between the state's four WIM locations, equaling $3.5 million in savings.
"These projects are an outstanding example of how the department is meeting its mission to improve safety, mobility and economic opportunity for Idaho and the nation," DMV Compliance Manager Reymundo Rodriguez said.
IDT estimates 50-60 percent of trucks meeting state size and weight limits may be granted a bypass.