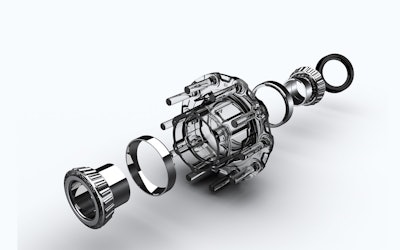 Accuride on Wednesday introduced a new hub system designed to extend hub life and performance. It also comes with a 10-year warranty, which the company says is an industry first.
The announcement came at the North American Commercial Vehicle show in Atlanta.
The new hub system is dubbed ROLLiant and built by Accuride subsidiary KIC. The system's patent-pending technology better maintains proper bearing adjustment to keep them in tight, consistent alignment — the key to improving hub component life, the company says.
Orders can be made through fleets' Accuride sales representatives.