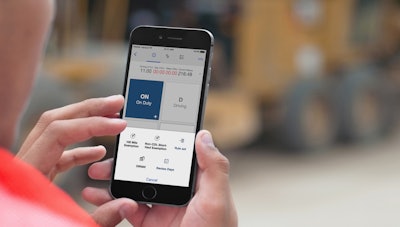 From its annual Latitude business conference, Telogis, A Verizon Company introduced Telogis Workforce, a new extension to its enterprise software platform.
The company says that Workforce enables customers to plan and dispatch work, navigate between jobs, monitor progress, communicate with customers, capture digital signatures, automate plan vs. actual reporting and use strategic insights and forecasting to help reduce operating costs and manage customer service.
"Telogis Workforce was developed to promote the delivery of accurate ETAs, optimized planning, better visibility on jobs and improved communication with end customers," said Jason Koch, senior vice president at Verizon Telematics. "Workforce delivers a simple, one-stop approach to mobile workforce management by giving customers the tools needed to help achieve operational efficiency and exceed the expectations of their customers."
The Workforce Planning edition is a dynamic routing and near real-time work order management application within Telogis Workforce. The software is used by fleets to automate forecasting and allocate workers and assets at the right time. Users can create, compare and run scenarios based on different rule sets, constraints and resource allocation to optimize their processes.
The Planning feature is also able to assign the appropriate resources while considering work order constraints and business rules.
Live ETA
Telogis Workforce also includes LiveETA (Estimated Time of Arrival), an app that provides real-time ETA updates for the end customers of delivery and service companies. LiveETA has the ability to track drivers, receive updates on the latest appointment times via text and email and see changes to ETA in real time.
LiveETA incorporates customizable alert settings and workflows.