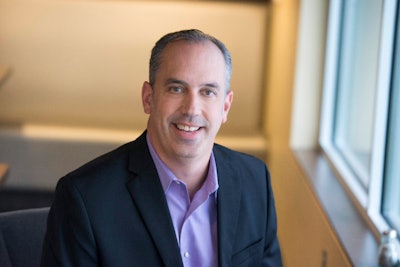 David Carson, currently president of Freightliner Custom Chassis Corporation (FCCC), has been appointed president of Western Star Trucks and chief diversity officer of Daimler Trucks North America (DTNA), the company announced Tuesday. Carson succeeds Kelley Platt who has been promoted within the Daimler AG global organization to president and chief executive officer of Daimler's truck joint venture Beijing Foton Daimler Automotive Co., Ltd. (BFDA) in China.
In his role leading the Western Star team, Carson will become a member of the company's Operating Committee. He was appointed to his current role as president of FCCC in 2015, where he oversaw engineering, operations and sales & marketing for DTNA's chassis business.
Under his leadership, FCCC continued its development of product offerings and enhancements in the school bus, RV and walk-in van segments, leading to record performance in 2016. He also led efforts to significantly invest in and expand on the brand's operations, including construction of a new logistics center and chassis loading facility.
Previously, Carson served in a variety of leadership roles, most recently as the company's general manager of human resources responsible for all human resource matters, including negotiations with labor unions. Prior to joining DTNA in 2001, Carson built extensive experience leading operations for an industry-leading automotive supplier and a global technology company.
Carson earned a Bachelor's degree in Psychology and a Master's degree in Industrial Relations from the University of Wisconsin-Madison.
Under the leadership of Kelley Platt, Western Star has set sales and market share records. Previously, from 2010 to 2015, Platt served as the president and CEO of Thomas Built Buses (TBB) in High Point, N.C., where she contributed to TBB attaining leadership of the North American school bus market. While at TBB, Platt was the recipient of the Manufacturing Institute's prestigious STEP Award, recognizing outstanding women in the manufacturing industry who exemplify leadership within their companies.
Platt started her Daimler career in 1989 as a manager in the treasury department. She founded the Business Excellence Group in 2006, which first introduced the company to the idea that continuous improvement and LEAN principles could be applied in the office environment in the same manner as was already proving successful in the manufacturing arena. She has been a strong advocate of diversity and inclusion both for DTNA and on the larger global Daimler landscape.
Platt holds a Bachelor's of Science degree in Economics from Colby College and a Master's of Business degree in Operations and Finance from Duke University's Fuqua School of Business.