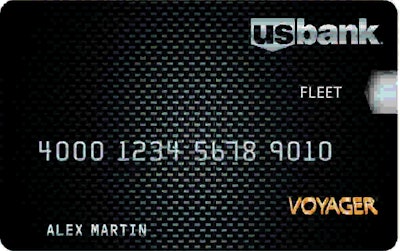 U.S. Bank Voyager, a fueling and maintenance payment system for fleets, is expanding its Channel Partner Program with the addition of Pinnacle Petroleum, a wholesale distributor of refined petroleum products and alternative fuels.
The Pinnacle Petroleum Card, used by commercial and government fleet programs across the country, is now accepted at more than 320,000 fuel and maintenance locations on the nationwide Voyager Network.
Founder and President Liz McKinley launched Pinnacle Petroleum in 1995. The Southern California-based business supplies retail and private fueling site customers.
"Partnering with Voyager gives our cardholders access to one of the largest fleet-fueling acceptance networks in the nation," McKinley said. "On top of that, U.S. Bank's spend control and data reporting capabilities are second to none."
Pinnacle joins a nationwide network of independent fuel card providers offering controlled ways to purchase fuel and maintenance services through the Voyager Network. The Voyager Channel Partner program allows partners to offer Voyager Fleet Cards and generate revenue based on purchases of their card holders at retailers and private fueling sites.
"Fast-growing fuel distributors like Pinnacle play a pivotal role in the Voyager Channel Partner program because of the relationships they foster in providing for the energy needs of the communities they serve," said Ramel Lindsay, manager of Strategic Partnerships and Business Development for the U.S. Bank Voyager Fleet Card. "Joining with us means they can integrate local representation with nationwide acceptance."