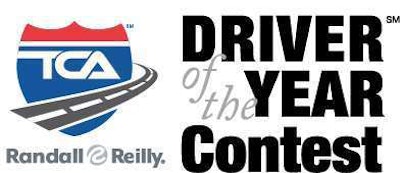 The Truckload Carriers Association, in conjunction with Overdrive and Truckers News, have named three owner-operators and three company drivers as finalists in the annual Driver of the Year contests. Both the Owner-Operator of the Year award and the Company Driver of the Year award carry a $25,000 cash prize. The two winners will be announced at TCA's annual convention, March 25-27 in Kissimmee, Fla.
Cummins and Love's Travel Stops sponsor the contest. The four runners-up will receive a $2,500 prize.
Up for the Owner-Operator of the Year award, produced by Overdrive and TCA, are Bryan Smith, Kevin Kocmich and Phillip Keith. Smith, 48, is leased to Art Pape Transfer out of Dubuque, Iowa. He has 3 million safe miles. Kocmich, 56, is leased to Diamond Transportation System in Racine, Wis. He also has more than 3 million safe miles. Keith, an owner-operator for WEL Companies in De Pere, Wis., has 5 million safe miles.
The finalists for that award are Donald Lewis (Wilson Logistics), Roger Wyble (Maverick Transportation) and Stephen Richardson (Big G Express).
To be eligible for the contest, driver applicants had to have one million consecutive accident-free miles and meet other standards.
Overdrive and Truckers News are published by CCJ publisher Randall-Reilly.