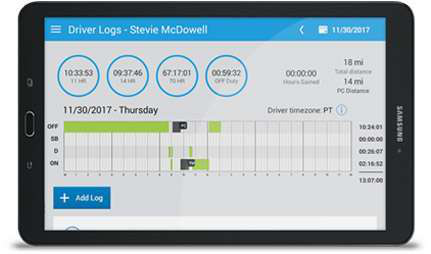 Mobile fleet management technology provider Zonar is expanding its offerings to include the Samsung Galaxy Tab E tablet. With Zonar's software on the Galaxy Tab E, commercial fleets can run managed and secure mobile applications for vehicles, operators and fleet managers.
Zonar says the Samsung Galaxy Tab E runs its fleet management software, including ELD-compliant logs and trusted third-party apps for performance and asset utilization, data capture, reporting and analysis.
"Zonar understands that fleet management solutions are not one size fits all. We are pleased to include Samsung in our tablet portfolio solutions, enabling us to deliver customizable business critical apps drivers depend on, wherever they go," said Larry Jordan, chief product officer at Zonar. "The apps Zonar offers meet a stringent set of criteria before release to ensure they meet the high levels of security, versatility, and support that our customers have come to expect."
Zonar says the Samsung Galaxy Tab E device is a secure, managed alternative to unmanaged and unprotected personal devices to run its trusted ecosystem of hardware, software and apps. The Samsung-Zonar combination incorporates Samsung Knox, the company's defense-grade mobile security platform and Zonar Mobile Shield for mobile device management.
Zonar will serve as the point of contact for sales, warranties, data management, customer service and compliance expertise.