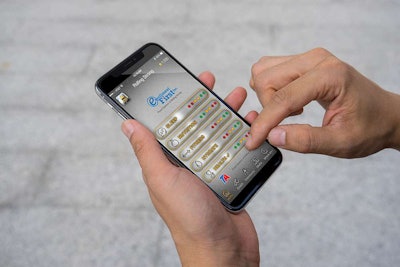 Rolling Strong, a provider of driver wellness programs for transportation companies and their drivers, has partnered with Enrollment First to offer affordable insurance benefits to owner-operators and fleets with independent contractors.
The companies are offering additional healthcare benefits for truck drivers by automatically enrolling Enrollment First customers in the Rolling Strong health and wellness app.
"Enrollment First is the first major benefits provider that has embraced our health and wellness program and integrated with us to service owner operators and fleets with independent contractors," said Stephen Kane, president of Rolling Strong. "Having affordable insurance benefits is important to the wellness of truck drivers and their families. With Enrollment First, we can offer a proactive approach to medical benefits that gives drivers a better chance to adopt a healthy lifestyle."
Enrollment First coverages include wellness and preventive visits without a co-pay or deductible. Additional plans in the voluntary portfolio include dental and vision coverage, life insurance and other options. Under the agreement, Rolling Strong will promote Enrollment First to its platform users and current and new Enrollment First customers will have automatic access to the Rolling Strong health and wellness platform.
"Rolling Strong is always striving to focus on the health of truck drivers so this partnership is a natural fit," said Hazen Mirts, president and chief executive officer of Enrollment First. "Our insurance coverage benefits are in line with their mission of promoting a healthier lifestyle for drivers. With Rolling Strong, our customers have better access to wellness engagement tools while they are on the road."
The Rolling Strong health and wellness mobile app for IOS and Android devices offers exercise programs and nutrition and personal health guidance, including the ability to connect with a wellness coach. Drivers can also earn points and rewards for logging sleep, exercising, and meeting daily calorie goals.
Enrollment First, based in Knoxville, Tenn., is a health solutions company with a large network of medical benefits providers and a variety of insurance products. It has a dedicated team that manages the day-to-day insurance questions and needs of motor carriers and drivers on the road.