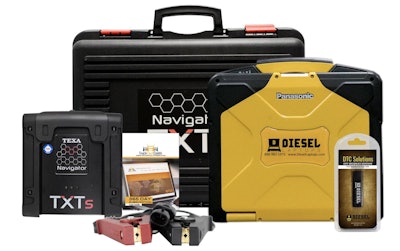 Diesel Laptops, a distributor for commercial truck diesel diagnostic software and hardware, has moved its offices and production facility from Lexington, SC to a larger building in Gilbert, SC.
The new office will be open to the public, to customers and vendor partners on Wed., August 1, from 11:00 – 2:00pm. The new facility address is 4335 Augusta Highway, Gilbert, SC 29054.
The move was necessitated by significant growth the company has realized in the last few years, said Tyler Robertson, Diesel Laptops president.
"As our products and solutions have become better known in the industry, demand has risen significantly and quickly," he said. "Our new 21,000 square foot office and production space are 75 percent larger than our previous facility and offers a more efficient layout. It will support our continued growth and expansion, as well as provide a better work environment for current and future staff."
In addition to adding more space, Diesel Laptops will be adding employment opportunities. Steve Wegrzyn, CFO, added:
"Diesel Laptops has invested over $2 million into our new headquarters. We have been growing to the point of adding 2 jobs every 10 days and will be providing close to 100 jobs to the Gilbert community by the end of the year. The company is poised to lead the market for years to come by offering the diagnostic tools, training and technical support needed by diesel mechanics."
To view current job openings visit jobs.diesellaptops.com.