Four fleets have recently announced pay increases for drivers that are already in place or soon will be.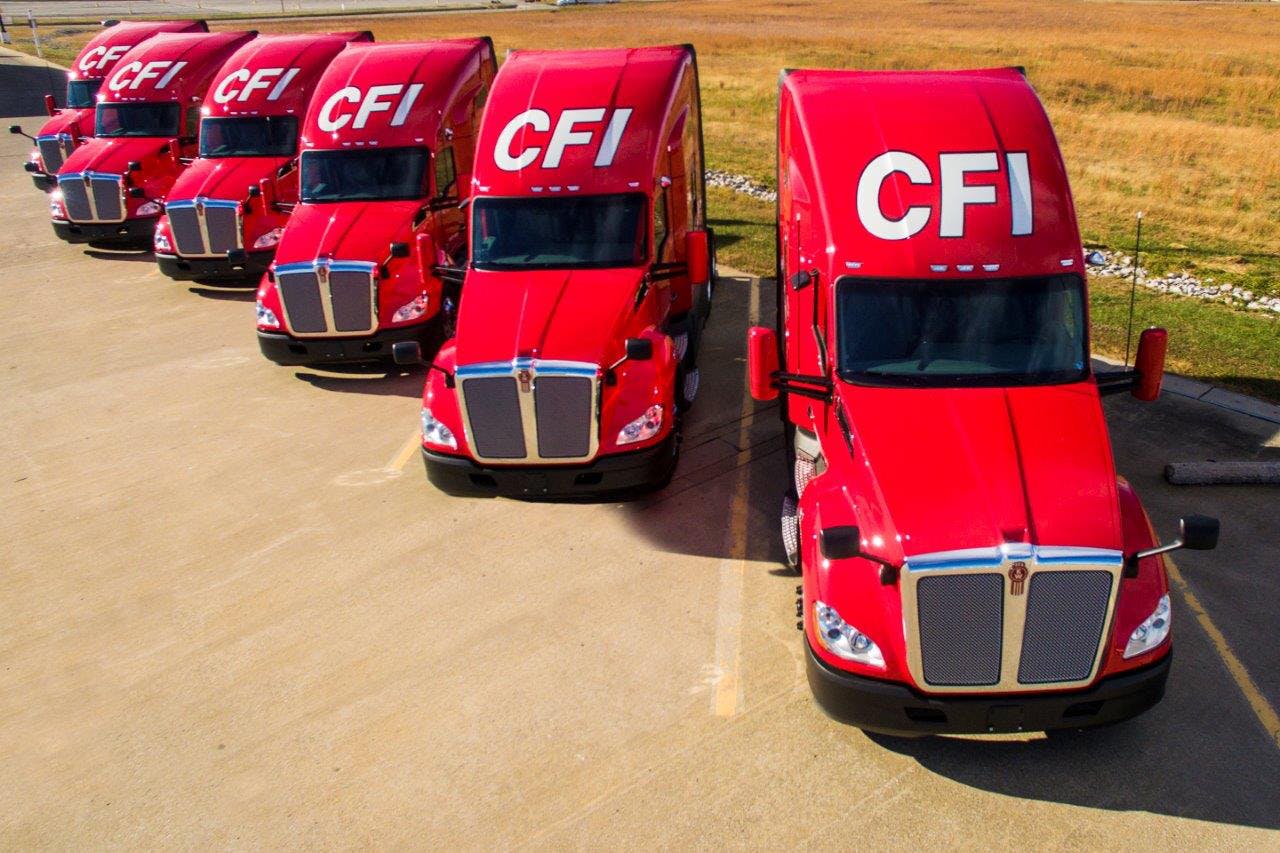 CFI, a subsidiary of TFI International (No. 7 on the CCJ Top 250), announced it will be giving its over-the-road long-haul drivers a mileage pay increase, along with other compensation enhancements for its company drivers and independent contractors.
Effective July 22, current company OTR drivers will receive between a 1-cent and 3-cents per mile increase based on the driver's career driving miles with the company. Independent contractors will see a 3 cents-per-mile boost.
The company also said it is accelerating the time it takes to reach top mileage pay, condensing the previous steps in mileage attainment and allowing drivers to reach higher pay levels faster.
Heartland Express (No. 28) announced that it raised pay in all of its divisions for mileage drivers, owner-operators, hourly, salaried drivers and teams, effective July 7.
Drivers will now be paid between 40 cents and 49 cents per mile, based on division, on the household goods miles for drivers with at least six months to a year of OTR experience. When hiring new drivers, Heartland will recognize up to 10 years of experience, offering drivers between 45.5 cents to 53.5 cents per mile on HHG miles.
Heartland says safest and most experienced drivers can earn up to 67.5 cents per mile in certain areas of the country.
Paschall Truck Lines (No. 85) raised driver pay on June 29 to give its drivers up to 45 cents per mile in base pay with the possibility of bonuses.
PTL's premier fleet, which consists of the company's safest and most efficient drivers, pays more to drivers based on seniority. The company has also implemented automatic pay raises for every 60,000 miles driven by OTR drivers.
K.L. Harring Transportation, a team truckload fleet that specializes in dedicated time-sensitive freight, announced mileage pay increases while also raising its weekly guaranteed minimum.
The Bethel, Pa.-based fleet increased base pay for its team drivers to 70 cents per mile, and drivers are eligible for pay incentives related to fuel savings and safe operation, each paid on a quarterly basis, which can add up to a additional 4 cents per mile.
Additionally, the company raised its weekly guaranteed minimum pay to $1,600 per driver for each week out on the road, regardless of the miles driven.