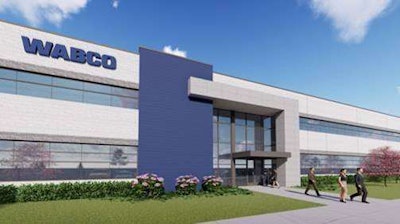 Wabco has opened its first North America Customer Care Center in Michigan.
The Customer Care Center combines the technical service teams of Wabco and the companies it has acquired – Sheppard, MICO, Laydon Composites, along with the former Meritor Wabco joint venture – into a team of 40 customer service representatives.
The operation will also include a dedicated aftermarket sales desk for part order processing. The Customer Care Center employees currently located at facilities in Troy and Rochester Hills, Michigan, but will relocate to Wabco's new Americas headquarters in Auburn Hills, Michigan, when it opens later this year.
The Customer Care Center is open Monday through Friday from 7:30 a.m. to midnight and on Saturdays from 9 a.m. to 6 p.m. Wabco customers can reach Customer Care team members via phone at (855) 228-3203 or by email at wnacustomercare@wabco-auto.com for technical service questions or wabconaorders@wabco-auto.com for service parts ordering support.