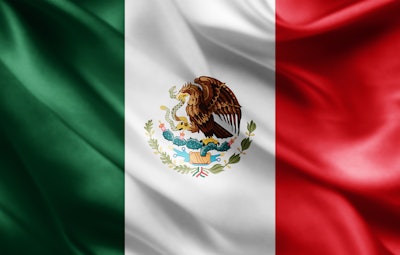 As Mexico welcomes a new presidential administration, the country's transportation industry remains cautiously optimistic for growth potential in 2019.
Transportation accounted for 5.5 percent of Mexican Gross Domestic Product in 2017, and Flavio Rivera, president & CEO of Daimler Trucks Mexico, said the country's economy should continue its 2018 GDP growth trend of 2 to 2.5 percent into 2019. Last year, 86 percent of Mexico's transportation goods moved by truck, including 76 percent of goods traded with the United States.
"2018 was a special year for transport industry," said Rivera. The market remained flat the first six months leading up to the presidential election in July, after which "the industry took on new dynamics" as Andrés Manuel López Obrador won the election.
The Mexican transportation market is comprised of 145,000 trucking companies, 80 percent of which are owner-operators and small operations with up to five power units.
There are 530,000 Class 4-8 trucks in the market with an average age of 17 years. Not surprisingly, 69 percent of trucks in Mexico do not comply with current EPA 2004 emissions regulations.
Next year, Mexico moves to EPA 2010/Euro V standards, raising a new set of challenges for fleets purchasing new equipment in sourcing low-sulfur fuels, DEF and other systems. In the last six years, diesel prices have soared 92 percent in Mexico. Fuel spend equates to roughly 57 percent of a truck's operation costs.
Daimler Trucks Mexico is poised to seize on additional sales opportunities as Mexican carriers begin to modernize their equipment fleets. The company boasts a 39.9 percent market share in Class 6-8 and 38.5 percent in Class 8, up from just 24 percent in 2014.
"In 2014 we were the market leader in eight Mexican states," said Rivera. "Now we are leaders in 26 states."
Rivera said the introduction last month of Freightliner's new Cascadia, as well as last year's two Freightliner cabovers – the Class 8 2528 and Class 6 1217 – demonstrate the company's commitment to conquer the Mexican market.
All Freightliner trucks in Mexico are serviced by a network of 80 service centers, and Rivera said the dealer network should have 110 service points by 2020.