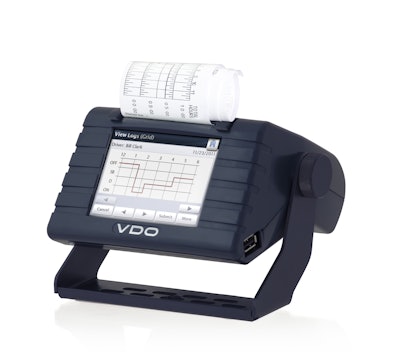 Continental, a global supplier of systems, components, and tires to automobile and truck manufacturers, and manufacturer of the VDO RoadLog Electronic Logging Device (ELD), announced that its VDO RoadLog Office Solo ELD software is now compatible with Apple computers and laptops.
VDO RoadLog Solo customers can now perform USB key synchronization on modern Apple computers and laptops having macOS Sierra version 10.12 or higher, Apple Computer's Mac OS X operating system for Macintosh desktop, laptop, and server computers. The customer's computer or laptop must also have an available USB port and broadband internet access.
VDO RoadLog Office Advanced and Premium continue to be available on almost any machine running the latest version of a major web browser with internet access.
More information about the VDO RoadLog Office Solo ELD software can be found at: www.vdoroadlog.com
VDO RoadLog was one of the first stand-alone ELDs offered in North America and is offered without monthly fees for basic services. For owner-operators and fleets who want advanced features, VDO RoadLog ELD Plus adds cellular connectivity for text-based messaging, driver monitoring, remote load and trip management, and fleet management capabilities for a monthly fee per vehicle.