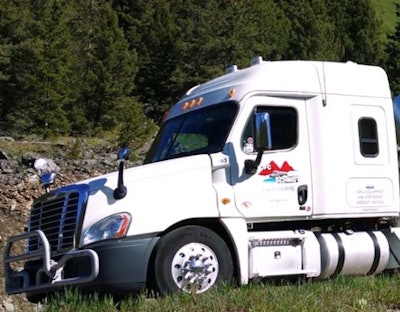 Stay Metrics, a provider of evidence-based driver feedback, engagement, training, and retention products and services, has published a new case study on its partnership with Liquid Trucking Companies and its breakthrough results in driver retention.
The case study is the second installment in a series about how carriers, who are Stay Metrics clients, are outperforming the industry in driver retention.
As one of the top-30 largest tank carriers in North America, Liquid Trucking operates a fleet of more than 150 tractors and 280 tanker trailers with a specialty in agricultural, food grade, and hazmat shipments.
In 2014, the driver turnover rate at Liquid Trucking was higher than management expected given the company's benefits that included well-equipped trucks, leading technologies and competitive pay.
Management identified a communications gap with drivers and decided to partner with Stay Metrics to implement Driver Satisfaction Surveys. Using this and other anonymous survey results, Jason Eisenman, director of human resources, and other members of the company's leadership team focused resources on specific areas the data showed would improve driver satisfaction and retention.
"The driver survey data we get from Stay Metrics continues to drive the conversations we have in maintenance, dispatch, and other departments to improve the work experience for our drivers," Eisenman said.
In the past four years, driver turnover at Liquid Trucking has dropped from 68 to 24 percent.
Liquid Trucking also uses the Stay Metrics Driver Rewards & Engagement platform to enhance driver communications. The rewards website functions as a central hub for drivers to receive the latest company news and to complete job-related training.
Drivers routinely earn points through the platform for various work activities. Their points can be redeemed for unique rewards through the Stay Metrics online catalog. The platform encourages dispatchers and managers to call out drivers for exceptional performance with applause awards that contain a personal "Thank You" note.
Drivers also earn points by updating customer and site information using a DeliveRecon app that Liquid Trucking developed to optimize the mobile workflow for drivers and to accelerate their training to safely and efficiently make error-free deliveries.
"Our newer drivers are able to hit the ground running," Eisenman adds.
You can download a free copy of the case study on the Stay Metrics website, or by following this direct link.