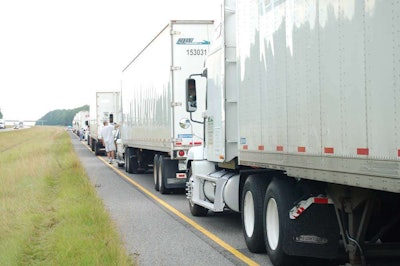 CCJ's Indicators rounds up the latest reports on trucking business indicators on rates, freight, equipment, the economy and more.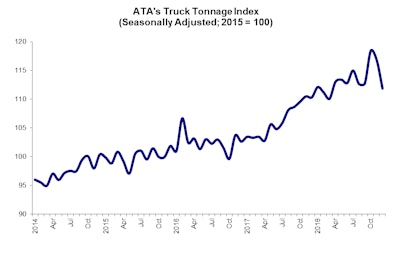 The amount of freight carried by the for-hire trucking industry in 2018, according to the American Trucking Associations monthly Truck Tonnage Index, rose 6.6 percent from 2017. That gain comes in spite of a 4.3 percent dip in tonnage to close the year.
The year over year gain was the largest since 1998, ATA says.
ATA Chief Economist Bob Costello called 2018 "a banner year for truck tonnage."
However, he noted, "there is evidence the industry and economy [are] moderating," citing tonnage dips in November and December following an all-time high in October.