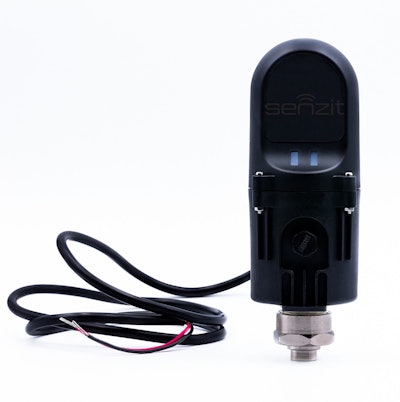 Mann+Hummel has selected Sierra Wireless' Smart SIMs and AirVantage IoT Platform to connect and manage global deployments of Senzit, the company's new predictive maintenance platform for industrial and agricultural fleets.
The buildup of dust in a vehicle engine's air filter can cause massive damage and lead to expensive repairs or replacements. The cost of an engine replacement often exceeds $100,000 for industrial and agricultural vehicles.
Senzit uses IoT connectivity services from Sierra Wireless to give fleet managers visibility of dust load, engine hours and equipment location. With the real-time monitoring capabilities, the company says fleet managers can schedule maintenance only when vehicles require it, avoid downtime due to engine damage, and accurately track a vehicle's operating hours and location through a mobile app and web portal.
"Our customers rely on Senzit to provide up-to-date, accurate information about their vehicle's dust load and remaining filter lifetime," said Charles Vaillant, chief technology officer of Mann +Hummel. "By working with Sierra Wireless to add IoT connectivity to our solution, we're helping fleet managers reduce downtime and save as much as $4,200 per machine, per year. Our customers have an average fleet size of 150-200 vehicles, creating significant savings that they can reinvest in their business."
Sierra Wireless' Smart SIMs and AirVantage IoT Platform have global coverage and remote operator provisioning capabilities that allow Mann+Hummel to deploy the predictive maintenance platform worldwide without changing the device's SIM card.