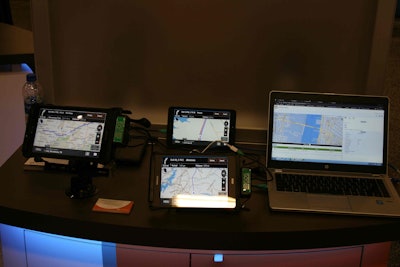 Omnitracs, a fleet management technology provider announced a development collaboration with Red Hat, a leading provider of open source solutions, for the next-generation capabilities of the Omnitracs One platform.
The companies say they will deliver a cloud-native system to provide Omnitracs' customers with security capabilities, flexibility, and scalability to reshape the way business is done today and set the pace for future industry innovation.
By using Red Hat technologies, Omnitracs aims to expedite the development of new Omnitracs One features. As a result of this collaboration, the companies plan to develop an open development ecosystem with unified management and reporting tools.
Omnitracs says its customers will have a unified environment and a simpler user experience for drivers and for management reporting, along with access to a wider range of applications.
"When we set out to enhance Omnitracs One, we knew we needed a development partner with the expertise and innovative capabilities to up the level of reliability, scalability, performance and security of the platform, while also helping minimize development time of new and customer-desired functionalities," said Kent Norton, CTO of Omnitracs.
CCJ will be reporting on this and other announcements from Omnitracs at is annual user conference in Dallas, Feb. 24-27.