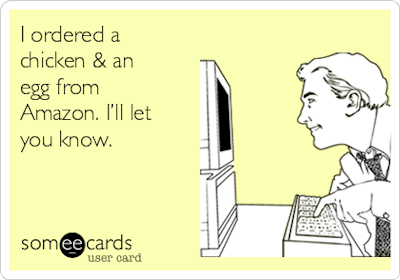 There was a meme on Facebook recently that I found humorous. It said, "I ordered a chicken and an egg from Amazon. I'll let you know" – a spin on determining which came first.
Leave it to trucking and logistics – an industry currently mired in its own chicken and egg struggle – to make that determination.
As of this writing, there are at least six OEMs – Volvo, Peterbilt, Freightliner, Tesla, Thor Trucks and The Lion Electric Company – with sights set on an electric Class 8 tractor.
That doesn't count the likes of Cummins, Fuso, Chanje and a host of others that already have lighter electric solutions tooling around the final mile. Mack is working on an electric refuse truck. Navistar has said it plans to start its electric program in the medium duty segment and companies like Nikola, Kenworth and Toyota are promoting fuel cells as the future.
So with all the promise that electrics hold, what's really holding us back? Is a 300-ish mile range really that large of a hurdle when you consider the promises of reduced maintenance intervals and zero tailpipe emissions?
I don't think so. Range anxiety, as it is commonly called, can easily be overcome with the ability to "top-off" along your route.
Therein lies the problem. That's simply not possible.
"Charging has sort of becoming the key barrier to deployment," says Mike Roeth, executive director of the North American Council for Freight Efficiency (NACFE). Roeth says that up until very recently, battery cost was the primary issue.
Michael Berube, the acting deputy assistant secretary of sustainable transportation, energy efficiency and renewable energy for the U.S. Department of Energy says the average cost of a battery pack currently sits at about $197 per kilowatt hour (kWh). He estimates Tesla's costs to be about $10 fewer.
Motiv Power Systems Founder and CEO Jim Castelaz, speaking as part of a panel at Green Truck Summit in Indianapolis last month – and whose company has a number of electric powertrain options in the medium-duty segment, says anything under $200 per kWh represents a savings in the medium duty segment versus a fossil fuel powertrain because fleets spend more money on fuel than they do on the truck itself.
Maybe the cost of the pack isn't the barrier it once was but it will never be cheap enough if they're not simple to fill.
Undaunted, Castelaz calls the "movement of goods and people is a fantastic segment for the electric vehicle."
He's right, but currently those operations have to return to base and that's not an interesting proposition for public re-charging.
The easiest-sounding solution is to simply heap more energy into the battery, but the challenge for a commercial truck is packing on enough battery power to supply an extended range of approximately 600 miles without sacrificing payload.
"3 kWh per mile needs almost 2 megawatt hours of storage," Castelaz says. "It's hard."
Which is why, according to the most recent NACFE report, the initial infrastructure is going to be private. But that's not conducive to wide deployment.
For a large-scale rollout, a national infrastructure has to come first. Even the fleets most willing to embrace electrification aren't going to jump head-first into a truck that is a logistical nightmare to refuel. Not when their option is a diesel unit that can find fuel at nearly every exit along the Interstate.
For all the time and money the Environmental Protection agency spends on implementing new Greenhouse Gas Standards – if this technology is really going to take off – similar resources are going to have to be made available to truck stops willing to install charging terminals.
Depending on battery capacity and how much charge you need, an electric truck could be recharged in about an hour. That's a long time for a carrier to sit at a pump, but if the operating expenses of an electric truck are what they're claimed – between 60 and 80 percent of that of the diesel unit – it still seems like an attractive proposition in a lot of cases.
The lack of electric trucks is holding back infrastructure development just like the lack of infrastructure is holding back deployment of electric trucks.
Someone – the chicken or the egg – has to blink first.