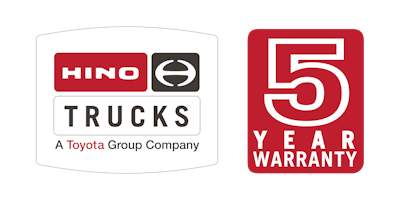 Effective immediately, all 2020 model year Hino Trucks spec'd with an Allison transmission will include a 5-year unlimited mile transmission warranty, the truck maker announced Tuesday.
The new standard gives customers up to two additional years of coverage and does away with mileage limits at no additional cost. All Allison transmissions offered by Hino Trucks are included as well as all vocation applications.
Allison transmissions are standard on all conventional Hino trucks, including the recently launched XL Series.