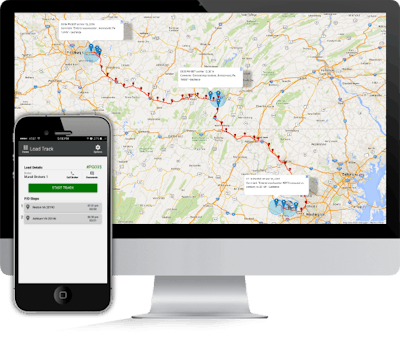 England Logistics has signed on to the Trucker Tools platform and cloud-based applications and tools for shipment visibility, carrier capacity management and predictive freight-matching.
Headquartered in Salt Lake City, Utah, England Logistics is a non-asset provider of full truckload services, intermodal, dry and temperature-controlled LTL and parcel transportation. England Logistics also has a separate SCM Division that offers complete supply chain management services.
England Logistics selected Trucker Tools after evaluating various market offerings, noted Michelle Potter, senior director, strategic development for England Logistics. "This is a highly strategic engagement for us," Potter said. "Implementing and integrating with the Trucker Tools platform will help streamline our brokerage business processes, enhance capacity management, decision-making and the delivery of timely, quality information to our customers."
England Logistics has launched and deployed a new suite of Trucker Tools applications that it will use in working with thousands of trucking providers:
Smart Capacity Freight Matching. Provides predictive freight-matching through real-time visibility into capacity by identifying when and where independent carriers have available trucks. The application ranks and matches selected carriers with a load to help brokers and carriers reduce the time and cost to find and secure a load. It also gives visibility for planning and locating future truck capacity.
Smart Capacity Automated Load Tracking. Provides real-time shipment visibility information from the Trucker Tools mobile app, which has been downloaded by over 600,000 truck drivers.
"Our primary goal is to enhance the logistics process for all parties involved," stated Shaun Beardall, vice president of Brokerage Services at England Logistics. "Aligning England Logistics' efforts with the resources available through Trucker Tools empowers our customers in their business operations."