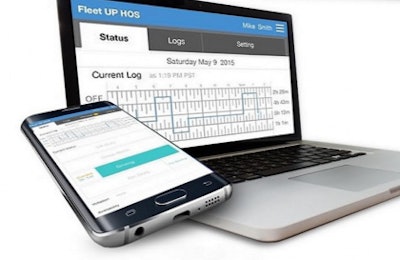 FleetUp, a mobile fleet management provider, announced a partnership today with dashcam provider Waylens to provide video footage of critical events through its user interface.
The Waylens device can capture video from all angles to allow viewers to see both the road and the driver's cabin. When accidents do occur, a quick replay of the footage will provide evidence as to what caused the incident.
Events such as crashes, break-ins, harsh accelerating, hard braking, and sharp turns will trigger the smart camera to send a recording of the incident to cloud storage. Meanwhile, an automated message will simultaneously alert fleet managers that an incident has occurred. For unattended vehicles, these alerts can help protect company assets by thwarting theft.
Recordings of the events are accessible from cloud storage via the FleetUp dashboard. Fleet managers can use these videos to coach drivers and identify specific areas where training could help improve overall road safety, the company says. Additionally, fleet managers can give these video recordings to their insurance companies following an accident.
"We felt that the Waylens dashcam was by far the most advanced in the industry, and so we set out on a mission to integrate it into our current product offering," said Ezra Kwak, chief executive of FleetUp. We couldn't be more excited for the partnership."
Echoing Kwak's sentiments, Waylens CEO Haowei Zhang also expressed his excitement over the partnership. "When we saw the power of FleetUp's software, we knew that it would be the perfect platform to integrate our dashcams," Zhang stated.