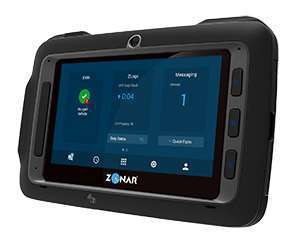 Zonar has launched a new grant assistance program to help its fleet customers in vocational, pupil, mass transit and commercial trucking industries. The program is provided by Learn, Design, Apply, Inc. to help Zonar customers identify, secure, apply for and manage grant funding to enhance the safety, performance and success of their fleets.
"The idea of finding and applying for monetary grant assistance to further your technology goals is time-consuming and overwhelming regardless of whether you're in the private, non-profit, or public sectors," said Matt Hultman, vice president of sales at Zonar. "We believe that fleets striving to implement technology that delivers safety and efficiency solutions to their operations should have access to every resource available to them."
The grant writing expertise that is needed and the time required in order to secure grant funds can make it an easy decision for fleet operators to pass on these types of opportunities. Learn, Design Apply, Inc., has 50 years of combined experience in grant management, writing and program development to manage the process from identification through funding and ongoing management.
The team of funding and business development specialists that make up the grant assistance program include:
A team of grant and industry experts for one-on-one, customized projects that incorporate technology solutions
Grant consulting services
Educational webinars on grant resources and requirements, and new funding announcements
Access to an extensive network of grant writers
Tips and tools for managing and reporting on grants
For more information on Zonar's new program, visit: https://www.zonarsystems.com/resources/zonar-grant-assistance-program/