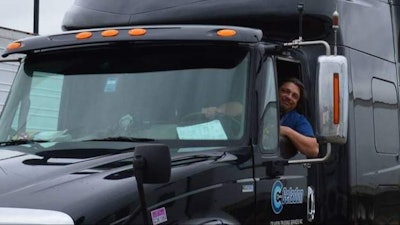 The court overseeing the bankruptcy proceedings of the now-defunct Celadon Group has said it will allow the fleet to pay $5.4 million in owed compensation to its drivers ahead of finalizing what Celadon owes to its creditors.
U.S. bankruptcy judge Karen Owens stamped approval on the fleet's legal motion Tuesday, saying she is authorizing — but not directing — Celadon to pay $3.9 million in owed compensation to drivers (including payroll tax obligations) and $528,000 to its independent contractor drivers. The fleet has also been granted approval to pay just over $1 million to a so-called "termination bonus program," but it's not explained whether that's for company management or other employees.
The documents do not say when Celadon intends to issue any compensation payments to drivers or owner-operators.
The court has set a hearing date of Jan. 3 to finalize Celadon's bankruptcy proceedings.
Celadon halted operations Monday, Dec. 9, at midnight, and filed Chapter 11 bankruptcy the next day. The court will now judge its assets and its list of creditors and finalize a deal to pay its debts.
In its Chapter 11 filing, the company estimated its total assets to be $427 million and its debts at $391 million.
Celadon said in its filings it owes $33 million to the Department of Justice as part of its settlement with the DOJ for fraudulently overstating its profits in public earnings reports between 2014 and 2016.
Other Celadon creditors include brokerages and leasing firms, fuel providers like Comdata and Pilot Flying J, its lawyers (to whom it owes nearly $1.5 million), Goodyear and Paccar, among a long list of others.