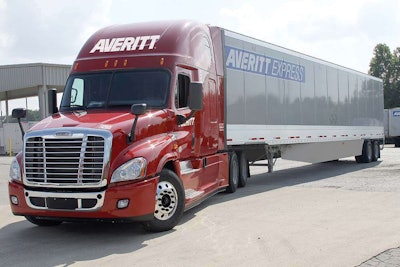 Averitt Express, an international freight transportation and supply chain management provider, has renewed its contract with SmartDrive Systems for video-based driver safety. With the renewal, the company upgraded to the SmartDrive Transportation Intelligence Platform with the new SR4 onboard hardware.
"SmartDrive has saved us millions," said Angie Leathers, litigation manager of Averitt Express. "It's been invaluable for basic liability determination. The number of exonerations we've been able to process — and lawsuits prevented — has more than paid for the system."
Averitt initially chose SmartDrive three years ago after assessing options and conducting a pilot test. Averitt used a forward-facing camera configuration for a driver safety program that includes video capabilities and extended recording.
"With extended recording, we can go back and get the video we need," commented Leathers. "It provides us with more information to help when needed. The video is available near real-time, which helps us understand liability exposure."