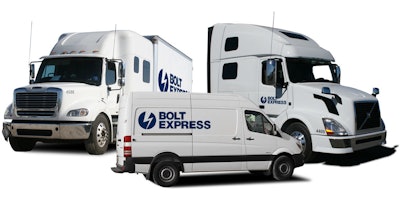 Toledo, Ohio-based expeditor Bolt Express has acquired Toledo-based expedite services provider Premium Transportation Logistics (PTL).
Bolt Express CEO Guy Sanderson said the acquisition, the terms of which are not being disclosed, facilitates the company's plans for future growth and should also offer improvements to fleet utilization.
"We were very impressed with the PTL culture that emphasizes safety and customer service," he said. "They will be a great fit at Bolt and we are looking forward to welcoming and working with our new team members, drivers and customers."
PTL CEO Jeff Curry join Bolt Express in an advisory role focused on strategic growth initiatives.