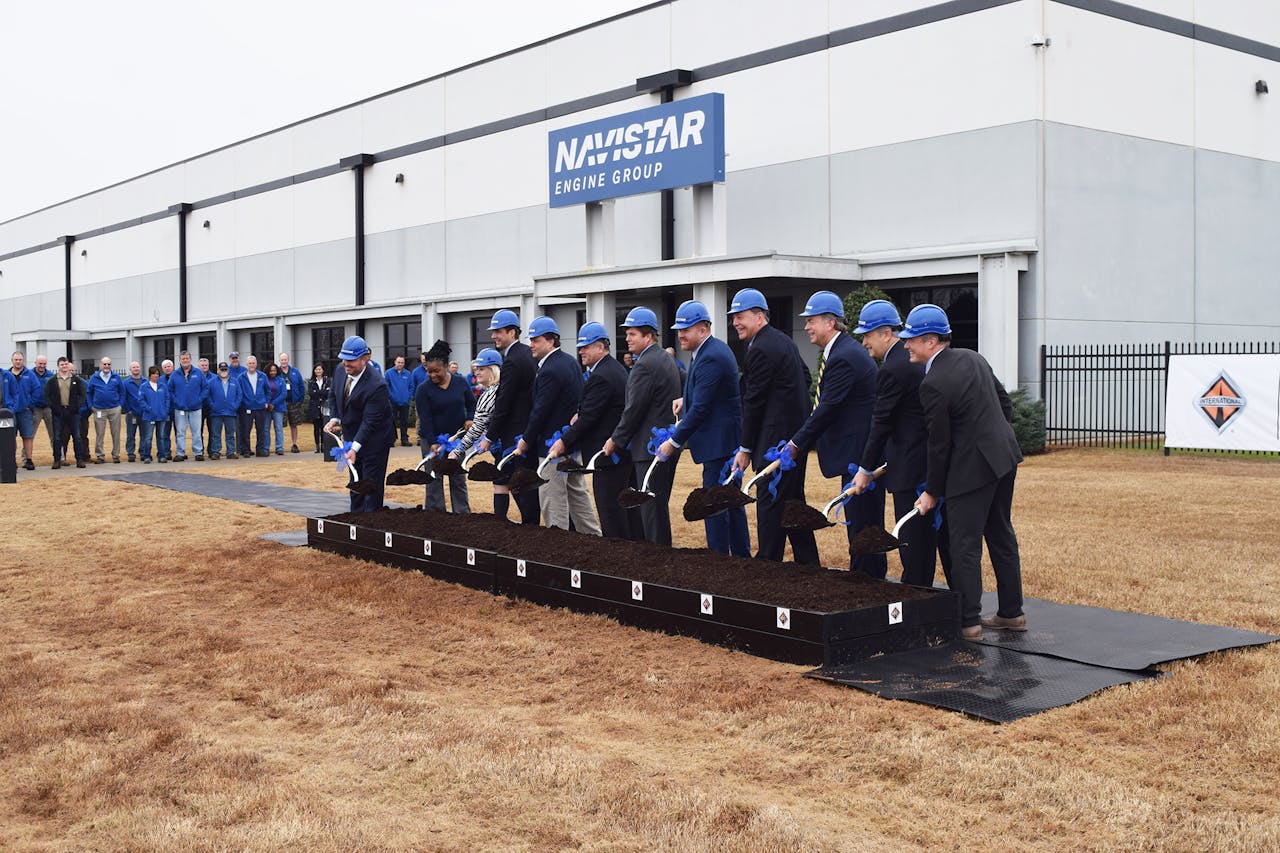 Navistar on Tuesday officially broke ground on a planned $125 million expansion of its engine manufacturing plant in Huntsville, Alabama, where the company builds its heavy-duty International A26 engine — and where, once the expansion is complete in 2023, it plans to build its new International Integrated Powertrain.
Details on the powertrain package are still under wraps, but the company plans to leverage the resources of its partner Traton Group, the global trucks branch of Volkswagen that owns nearly 20% of the truck maker (and hopes to own outright), to develop the integrated powertrain offering.
International currently is the only North American truck maker that doesn't offer a proprietary integrated powertrain. The International LT on-highway tractor comes standard with the 12.4-liter A26 engine paired with Eaton's 12-speed transmission. International LT buyers can also opt for the Cummins-Eaton integrated powertrain package.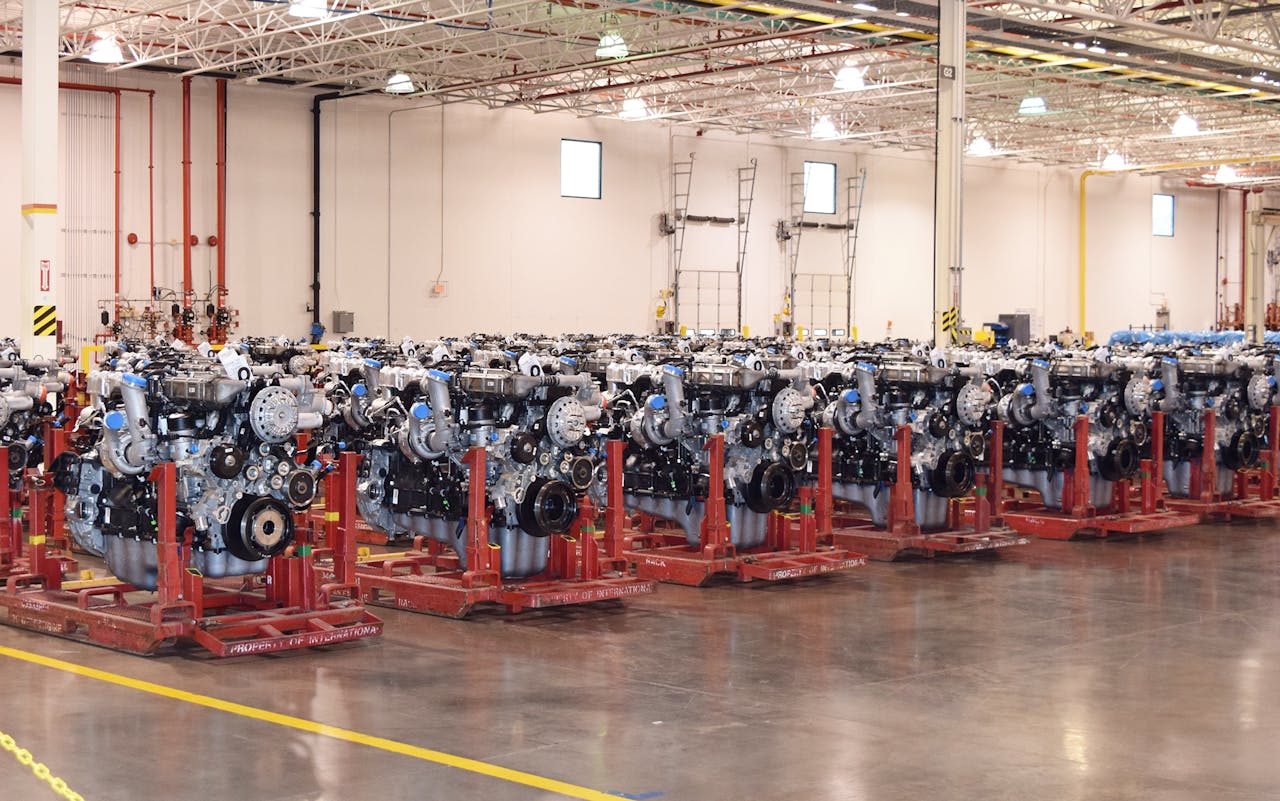 The company plans to change that, however, with the groundbreaking at the Huntsville engine plant representing the company's first steps toward that goal, says Mark Hernandez, senior vice president of global manufacturing for Navistar. "It makes sense, with the people we have here, the dedicated workers, to bring this powertrain here," he says.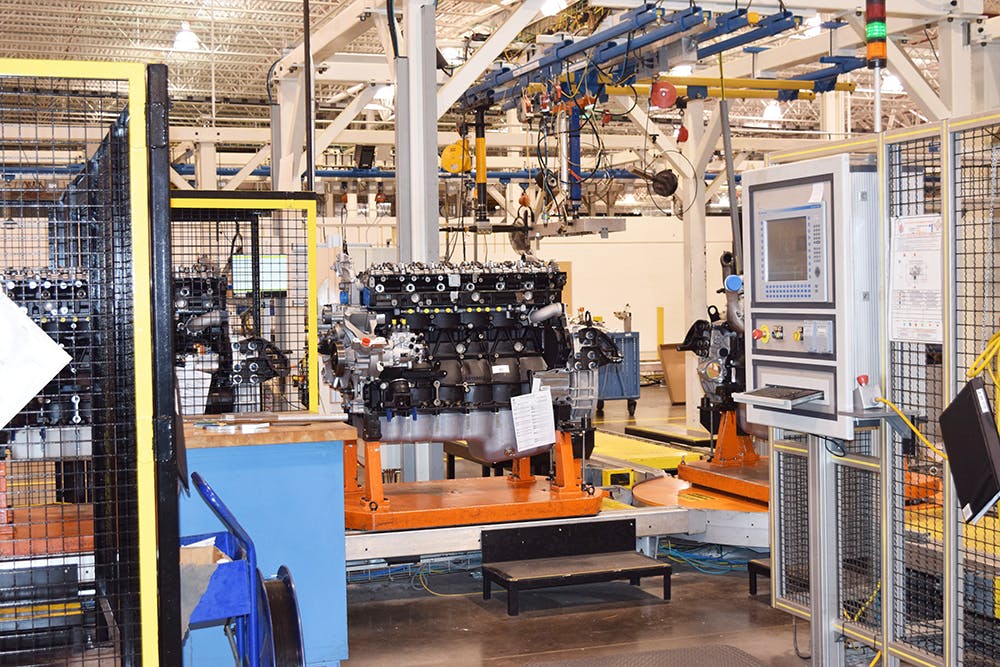 From the Huntsville plant, the A26 engines (and presumably the new integrated powertrain offering) are shipped to International truck plants in Springfield, Ohio, and Escobedo, Mexico, to be installed in International LT and RH Series trucks and tractors, as well as the company's severe-duty line-up.
Once complete, the engine plant expansion will create a facility of more than 400,000 square-feet, with Navistar having already acquired 50 acres adjacent to the current 30-acre parcel on which to build the expansion. It will add an estimated additional 145 jobs to the plant, which already employs 130 people.
On hand at the groundbreaking ceremony Tuesday were Navistar President of Operations Phil Christman; Huntsville Mayor Tommy Battle; and Huntsville International Airport Executive Director Rick Tucker. The Navistar plant is located at Huntsville's Jetplex Industrial Park adjacent to the city's airport.