Some of the country's largest trucking companies reported declining revenues and profits in 2019 compared to the year prior in their recent earnings reports, which comes as no surprise. The slowdown in economic growth last year, which led to sagging freight volumes and trucking rates, was one of the biggest and most discussed trends of the year.
The tough trucking environment in 2019 led to a spike in carrier bankruptcies from the year prior, cutbacks at some fleets, consolidation among others and a general slump in profitability across most of the industry.
Here's a look at how large, publicly traded truckload trucking companies fared in 2019 and their insights into the industry in 2019 – from excessive capacity, shippers seeking cheaper rates and sluggish freight demand. A few were able to out-earn 2018, but they were the exception, not the rule.
—
Covenant Transportation
"For the fourth quarter and all of 2019, we battled a difficult operating environment, marked by excess industry capacity, lackluster freight volumes, intense competition from freight brokerage competitors, and higher operating costs," said David Parker, Covenant chairman and CEO. Parker says he expects improvements in 2020 – mostly weighted toward the second half of the year.
Covenant's (No. 35 in the CCJ Top 250) total revenue grew slightly to $894.5 million in 2019, up from $885.5 million 2018. However, net income dipped, due in large part to increased expenditures on purchased transportation (brokering loads to other carriers) and driver wages. Earnings per share were 46 cents in 2019, compared to $2.32 in 2018.
—
Heartland Transportation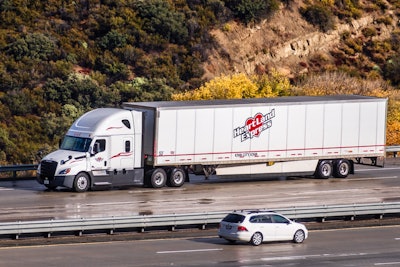 "The year of 2018 provided strong demand for freight and elevated freight rates that allowed our industry to increase driver wages and many companies to thrive. In contrast, 2019 provided freight demand which was significantly weaker than the prior year where pricing pressures were the norm and many of our peers were forced to lower freight rates, make short-term reactionary decisions, and some even closed their doors for good," Heartland (No. 49, CCJ Top 250) CEO Michael Gerdin told the company's investors in its 2019 earnings report.
The company's operating revenue dipped in 2019 to $596.8 million, down from $610.8 million in 2018. Net Income rose slightly, though, to $73 million, compared to 2018's $72.7 million. Earnings per share were 89 cents in 2019, up a penny from the year before.
—
J.B. Hunt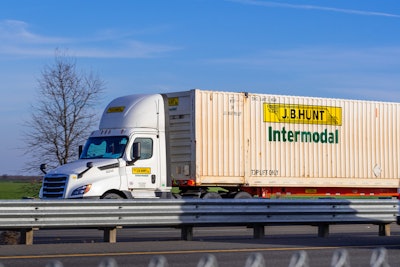 J.B. Hunt (No. 3, CCJ Top 250) revenues jumped more than $500 million (6%) in 2019 to $9.17 billion. Likewise, its net earnings grew 5.6% to $516.3 million, up from $489.6 million the year prior. Earnings per share were up 7% to $4.75, compared to $4.43 in 2018.
—
Knight-Swift Transportation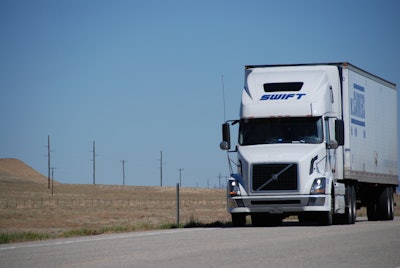 Knight-Swift (No. 4, CCJ Top 250) reported a nearly 10% slide in revenue in 2019 – $4.84 billion, compared to $5.34 billion in 2018. The company's net income was $310.2 million, down from 2018's $420.6 million. Likewise, earnings per share dipped to $1.80 from 2018's $2.37.
For 2019, "the oversupply of truckload capacity in the freight market resulted in greater than expected pressure on revenue per loaded mile," Knight-Swift noted in its earnings report. "While the truckload freight environment remains competitive, evidence of capacity rationalization is mounting, including impacts from trucking company business failures, lower Class 8 new truck orders, further weakening of Class 8 used tractor values, growing Class 8 used inventories and contraction in trucking employment."
—
Landstar Systems
"Soft demand, driven by slowing production in the U.S. manufacturing sector, and more readily available truck capacity drove Landstar's truck rates and volumes below prior year levels in the 2019 fourth quarter," said Landstar (No. 8 in the CCJ Top 250) CEO Jim Gattoni.
The fleet reported revenue of $4.08 billion in 2019, down from $4.62 billion in 2018. Likewise, its net income took a hit, too — down to $227.7 million in 2019 from $255.3 million in 2018. Its earnings per share dipped to $5.27, from $6.19 in 2018.
"Landstar's financial performance in 2018 was by far the best in the company's history, making for very difficult comparisons in 2019," Gattoni said. "We experienced year-over-year declines in both truck volumes and price for much of 2019."
—
Marten Transport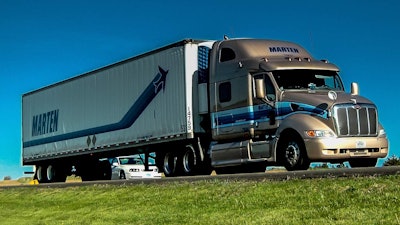 Marten Transport (No. 50, CCJ Top 250), one of the outliers among other publicly traded trucking companies, reported stronger revenue, net income and earnings per share in 2019. Reported revenue was $843.3 million, up from 2018's $787.6 million. Net income grew to $61.1 million, from $55 million 2018. And earnings per share in 2019 were $1.12, up from $1.01.
—
Schneider National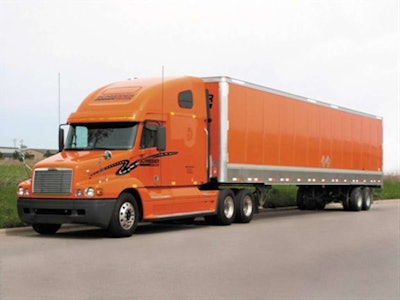 Schneider's (No. 7, CCJ Top 250) revenues fell 5% to $4.75 billion in 2019, from $4.98 billion the year prior — a dip of more than $200 million. Net income followed suit, tumbling 45% to $147 million in 2019, from $268 million in 2018. Earnings per share were 83 cents in 2019, down from $1.52 in 2018.
"We are optimistic about 2020 as we expect a supportive macroeconomic climate to lead to a more balanced marketplace, especially in the second half of the year as capacity levels rationalize," said Schneider CEO Mark Rourke.
—
USA Truck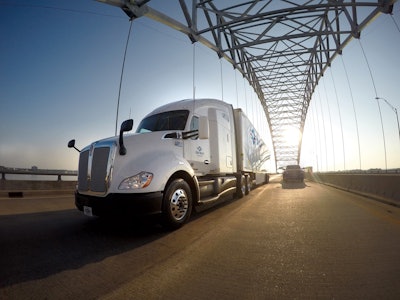 USA Truck (No. 63, CCJ Top 250) struggled again in 2019, reporting a net loss of $4.9 million in 2019, compared to a net profit of $12.2 million the year prior. Most of those losses were concentrated to the fourth quarter, with the company reporting a net loss of $4.8 million for the last three months of the year. The company's revenue in 2019 was $522.6 million, down slightly from 2018's $534.1 million.
"Our results were meaningfully impacted by the difficult freight market during the fourth quarter of 2019. The soft spot market and widely reported supply-demand imbalance affected both our contract and spot market opportunities during the quarter. Market rates remained pressured during the quarter and shippers allocated large portions of their freight spend to the lowest cost alternatives."
—
U.S. Xpress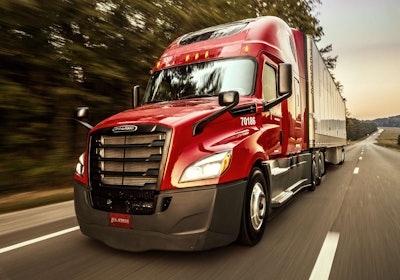 "Our fourth quarter results were impacted by the continued challenging market conditions experienced through much of 2019, posing a headwind to our financial results," said Eric Fuller, U.S. Xpress president and CEO.
U.S. Xpress (No. 15, CCJ Top 250) revenues dipped to $1.7 billion in 2019, from $1.8 billion in 2018. The company reported a loss of $3 million in the year, down from a net profit of $26 million the year prior. Likewise, the company reported a loss of 7 cents per share in 2019, compared to an earnings per share of 83 cents for 2018.
—
Werner Enterprises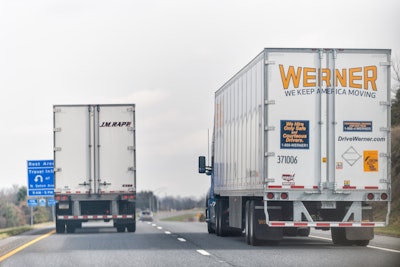 Werner (No. 11, CCJ Top 250) President and CEO Derek Leathers says the company was able to "weather the storm" in 2019 and produce stronger earnings per share. "With respect to the full year comparisons, 2019 was a more difficult year than 2018, due to slower growth in the domestic economy and increased truckload capacity, both of which led to lower freight volumes and less attractive pricing," he said.
Werner's total revenues in 2019 were flat at $2.46 billion. Its net income, however, dipped to $166.9 million — down a percent from 2018's $168.1 million. Earnings per share rose a penny to $2.39 in 2019 over the year before.