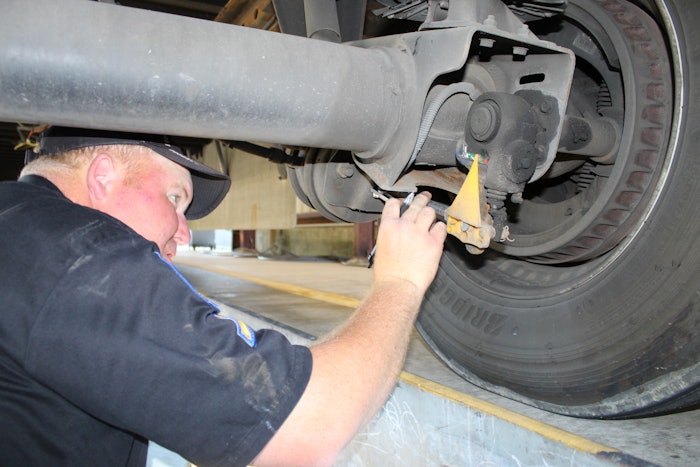 The Commercial Vehicle Safety Alliance (CVSA) will hold its annual Brake Safety Week Aug. 23-29, the first major truck component inspection blitz since the coronavirus pandemic postponed CVSA's International Roadcheck from May to Sept. 9-11.
Inspectors will be on the lookout for critical out-of-service brake violations, along with other OOS violations. While there are plenty of things to inspect, odds are high that if a truck is pulled OOS that it's going to be brake-related.
The numbers really don't change much year to year. During last year's three-day Roadcheck blitz in June, braking systems topped the list at 28% of OOS citations, followed by tires and wheels at 19.3% and brake adjustment at 17.1%.
It's no secret that sound maintenance is key to cutting brake violations and keeping trucks on the road but judging by the high percentage of OOS brake violations, some fleets can benefit from changes in shop practices, as well as revisiting how drivers are handling pre-trip inspections.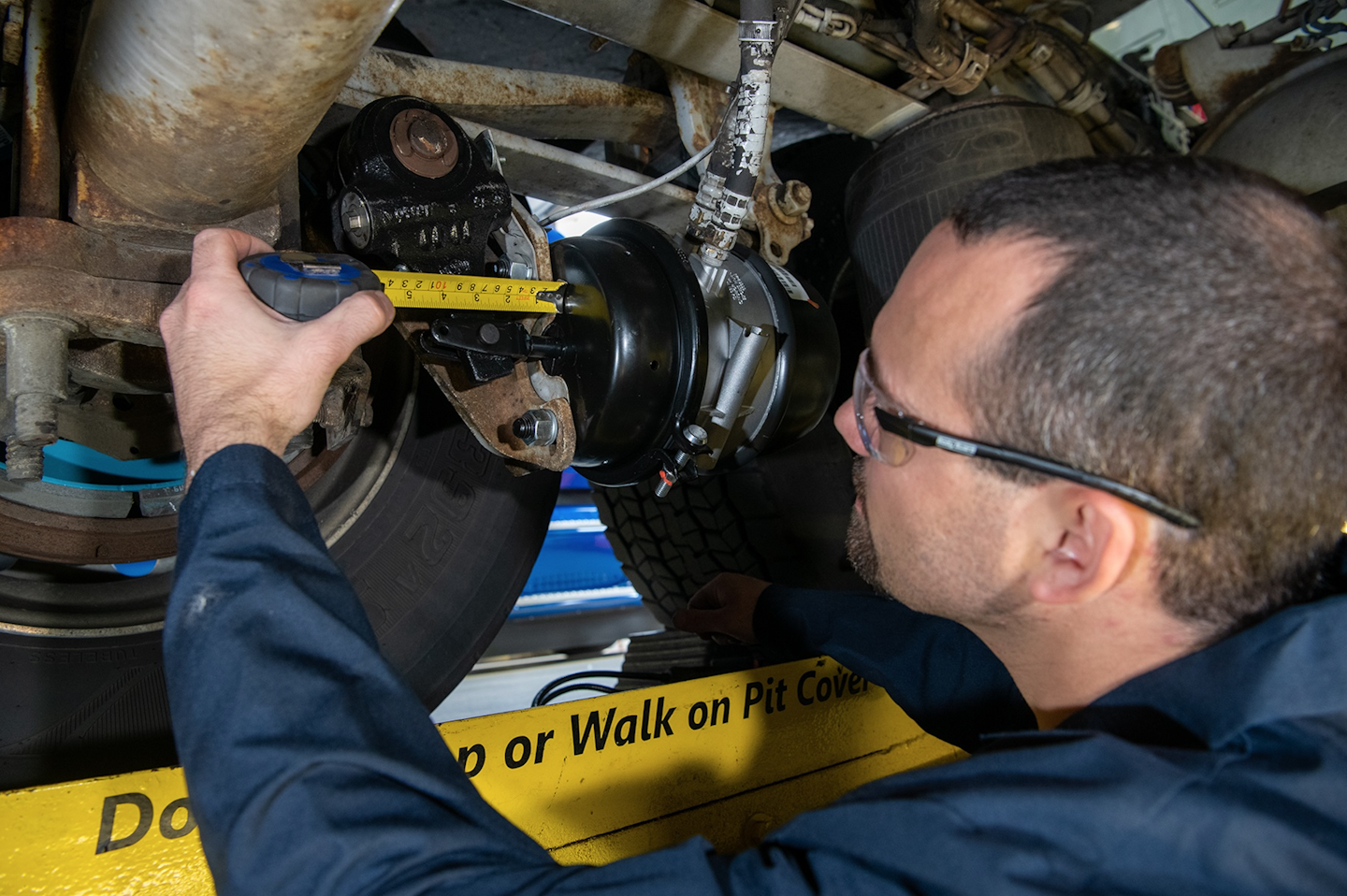 Homer Hogg, director of technical service at TravelCenters of America, pointed out a common shop approach to brake maintenance that can lead to costly problems down the road at a time when the industry is up against rising insurance rates, costly litigation and a shaky market brought on by the coronavirus.
"Don't make the mistake of extending your lubrication intervals too far," Hogg said. "The tendency is to align chassis lubrication with engine oil drain intervals, however, this can lead to slack adjusters getting dry and not operating properly. Additionally, have your foundation brake parts inspected before the vehicle is lubricated. Worn brake foundation parts will prevent the slack adjusters from maintaining the proper stroke."
Cutting corners on brake maintenance can lead to costly failures.
"When doing an overhaul on drum brakes it is as important to check the drums as it is the brake shoes," said WABCO's regional director of marketing Collin Shaw. "The drum and the brake shoe are both important parts of the friction equation on a drum brake. Putting new shoes on a damaged drum will be a waste of money for a fleet and potentially dangerous and more costly in the long-run."
Fleets looking to increase brake efficiency may want to invest in disc brakes. Besides offering shorter stopping distances and a reduction in 'hot runners,' disc brakes have internal adjuster mechanisms which, according to Shaw, result in far less out of stroke issues than drum brakes. There are other benefits as well.
"Outside of CVSA violations, disc brakes can also offer significant improvements in maintenance costs," Shaw said. "In a study performed by WABCO it can take as little as 25 minutes to replace brake pads on disc brakes, versus up to 55 minutes to replace brake shoes on drum brakes. When dealing with four to six wheel-ends on a truck or trailer, this can mean a difference of two to three hours per truck or trailer. As maintenance costs continue to rise, this can mean real savings for a fleet."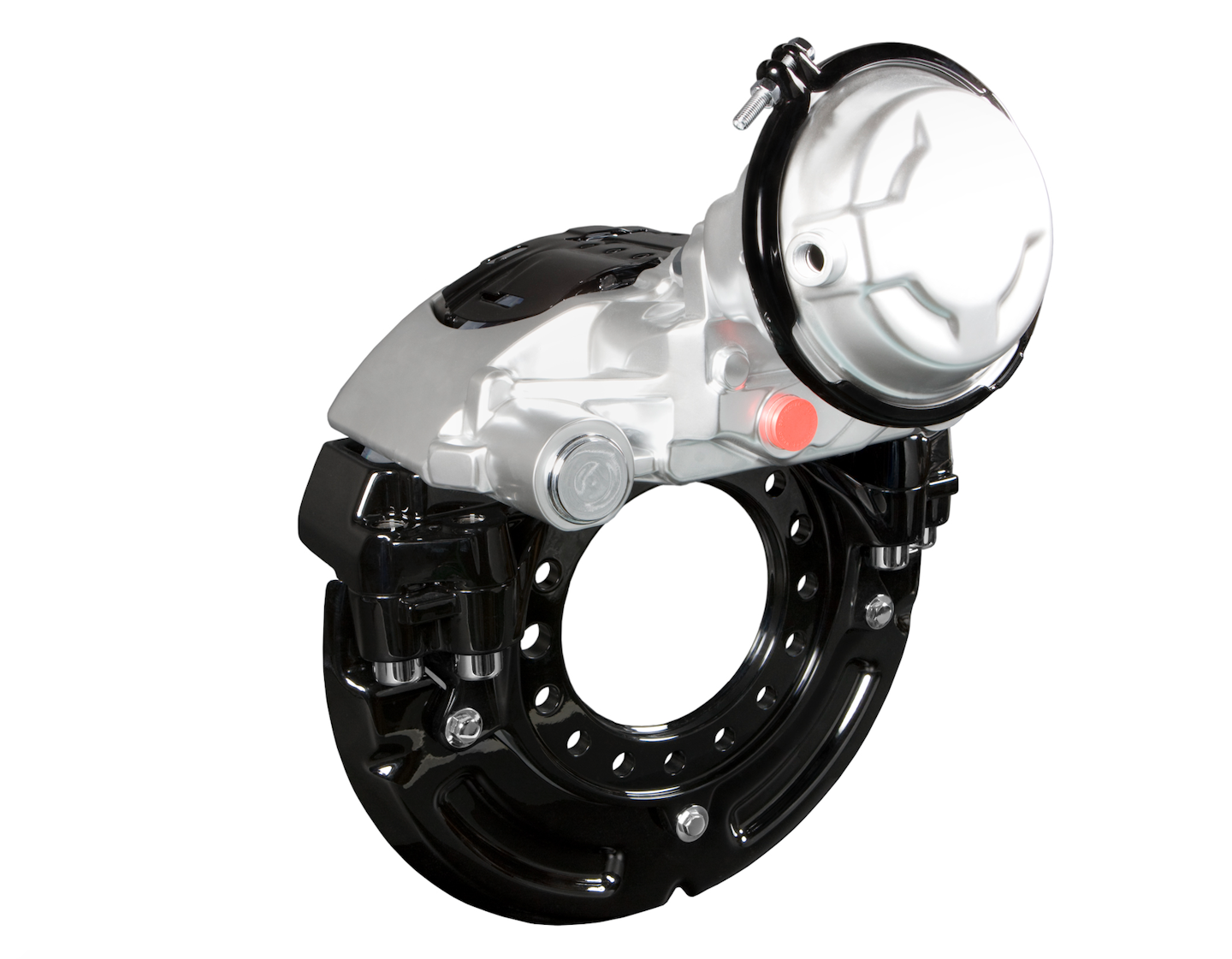 Before hitting the road, drivers play a vital role in preventing expensive violations by conducting thorough pre-trips. The old adage 'an ounce of prevention is worth a pound of cure' definitely comes to mind.
"Drivers should visually inspect brake components during daily walk-arounds, looking for damaged or loose-hanging hoses, air chambers, pushrods or slack adjusters," said Keith McComsey, director of marketing and customer solutions at Bendix Spicer Foundation Brake. "Compare the relative position of the slack adjuster (angle) on each axle. If they're different, it could indicate an out-of-adjustment brake or a broken power spring in the spring brake."
Drivers should be cautious about performing any brake fixes.
"Let automatic slack adjusters do their jobs," Shaw advised. "Typically drivers don't need to adjust automatic slack adjusters. If drivers notice leaks during inspections, or pulling to one side when braking inform their maintenance contact immediately."
If time is money, CVSA director of roadside inspection Kerri Wirachowsky said fleets stand to benefit from taking the time to teach drivers how to conduct thorough pre- and post-trip inspections.
"If you talk to most companies they'll give their drivers 15 minutes front-end and back-end of the trip to do pre- and post-trip inspections," Wirachowsky said. "You can do a decent trip inspection in 15 minutes.
"I teach an industry course. A lot of people come to that course and we teach them basically what roadside inspectors do," Wirachowsky continued. "And my biggest thing is just because the guy can drive the truck doesn't mean he knows what he's looking at during the pre-trip. So, teaching drivers how to do a pre-trip is as important as teaching them how to drive the truck. And most drivers have not been trained to the extent they need to be."
Hogg said the added pressure of hours of service regulations do not have to detract from effective pre-trip inspections as long as drivers are adequately trained.
"Conducting pre-trip inspections can help identify potential problems before heading out on the road, but some training is necessary in order for drivers to be able to recognize indicators of mechanical defects," Hogg said. "Drivers are also under a strict timeline due to hours of service regulations, so it can sometimes be challenging to find the time needed to perform proper pre-trip inspections. However, planning ahead can help ensure that drivers have enough time to complete thorough pre-trip inspections of their vehicle."
Let automatic slack adjusters do their jobs. Typically drivers don't need to adjust automatic slack adjusters. If drivers notice leaks during inspections, or pulling to one side when braking inform their maintenance contact immediately.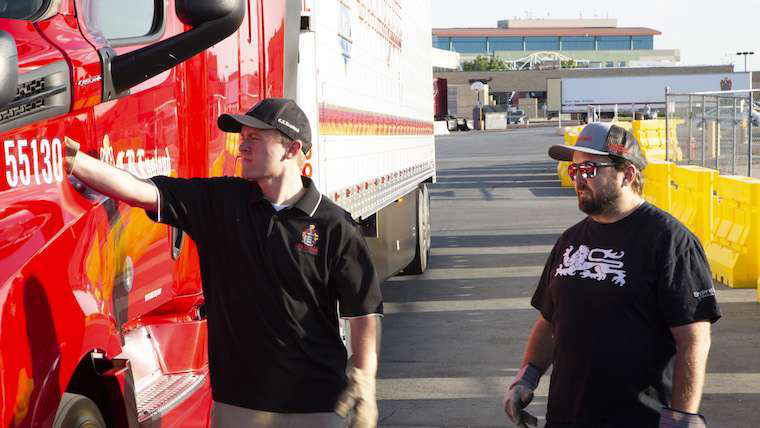 In a time when higher insurance rates and nuclear verdicts are taking a toll on fleets, Stemco Director of Engineering David Gonska, at Stemco said carriers could "absolutely" benefit from more training.
"Regardless if your position is within a maintenance shop or anywhere within the fleet, or within the trucking industry as a whole, I don't think you can train your people enough," Gonska said. "Whether it's the technician on how to perform the latest maintenance practice on the latest product or someone in the office learning how to more thoroughly analyze their logistics data to understand what their total cost of ownership is for a particular part. We can all always benefit from more training."
Gonska and a colleague learned first-hand at a shop how a lack of training can sometimes be painfully on display.
"We wanted to check some torques and we asked a technician there for a torque wrench and he goes, 'What's that?'" Gonska said.
After describing the tool, the tech realized what it was and said it was locked up and that he'd have to find the key.
"He comes back 15 minutes later with the torque wrench and the first thing I do is look at the calibration sticker on the wrench and it hasn't been calibrated in three or four years. Those practices are out there," Gonska said.
"So there's definitely a need for training and I think you have some shops that are very good at it and others that certainly have an opportunity to improve," Gonska added. "Going to events like TMC (ATA's Technology Maintenance Council) is an invaluable way of attaining that information and that knowledge."