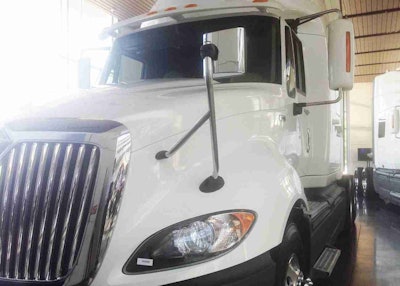 Navistar International Corp. announced Monday it was suspending production at its truck assembly plant in Springfield, Ohio, for at least two weeks in response to supply chain disruptions caused by the COVID-19 coronavirus pandemic.
Navistar joins Mack Trucks and Volvo Trucks North America who each Friday morning announced they were shutting down facilities in Macungie, Pennsylvania, Dublin, Virginia or Hagerstown, Maryland through this Friday.

Click here to view our full coverage of the coronavirus' impact on the trucking industry from the leading industry publications of Commercial Carrier Journal, Overdrive, Truckers News and Trucks, Parts, Service.
Daimler Trucks North America, in a letter widely distributed Friday, said all its manufacturing facilities in North America "are in task force mode to maintain the continuity of our operations. The supply chain continues to be relatively stable, allowing us to continue to deliver trucks on time. So far this month, our on time-delivery rate continues to be at a very high level. The environment is changing rapidly and we are adapting every day," the company wrote.
A DTNA employee tested positive for COVID-19 last week at its Detroit Powertrain campus in Michigan, but after closing to clean and disinfect the company expects to be back up and running today.
The Department of Homeland Security has designated transportation equipment manufacturing part of the nation's Critical Manufacturing Sector, "therefore, we have a duty and an obligation to support you at this crucial time," DTNA wrote in its letter sent to customers, "while still protecting the health and safety of our collective workforce and acting in accordance with the law."
Kenworth Friday declined to comment on its production plans and Peterbilt has yet to respond to an inquiry seeking comment.