"Tips from the pros" is a quarterly contribution from past-recipients of CCJ's annual Technology and Maintenance Career Leadership Award. A different recipient will be featured each quarter this year, sharing their challenges, experience and knowledge in the field. This quarter's is by Peggy Fisher, 2008 CCJ Technology and Maintenance Career Leadership Award recipient.
So many people go through their whole careers, and when they get to a certain point where they think they've "made it" – whatever career it is they're in – they say, "Oh, I want to give back. It's time for me to give back because now that I've made it, I can give back."
I don't believe in that. If you're part of a community – and in my case, the trucking community – you should work within your community to make it better even when you're just starting out. You may not know very much, but when you're working within that community to make it better, you'll learn as you go from other people around you.
A perfect way of doing that is through an organization, such as a trucking association or the Technology and Maintenance Council (TMC), for example. In my case, it was TMC. I got involved in TMC in 1979, and I had just entered the maintenance side of the industry. I was then put in with the tire and wheel study group with people who were very knowledgeable of tires and wheels, but it also exposed me to other areas of the vehicle, and I learned a lot there, too.
Then, what I did was I worked hard to create things that would benefit the whole industry, like the Radial Tire Conditions Analysis Guide and zillions of recommended practices. I didn't wait until I had learned everything and then give back. I worked to make the industry better and stronger and provide everybody in it with the knowledge they needed to better run their fleet.
Don't wait until you're at the end of your career to give back. Work hard to improve the industry and along with that your own company, because you're benefiting, too. You gain knowledge, you help bring knowledge to other people, and you make the industry safer, more efficient and better.
I didn't have very much expertise when I started. I didn't know the first thing about tires when I took over tires for Roadway Express. But because Roadway was located in the rubber capital of the world back then – Akron, Ohio – I was basically able to go to school at Firestone and Goodyear and learn about tires. I gained relationships that when we came to TMC, I worked with those same people or people from those companies, and I learned more and more, and they learned more and more about the fleet side. The relationships between suppliers and fleets changed. Back then, it was very adversarial. That all changed over five or 10 years, and suppliers became partners with fleets.
The whole industry changed by people getting involved and really working together to make the industry better.
You don't have to be from a big fleet to make a big difference, and a good example of that is 2017 CCJ Technology and Maintenance Career Leadership Award recipient Roy Gambrell. He had one truck in his fleet, but he raised the issue of corrosion when nobody was even paying attention to it. His one voice, and he kept screaming at TMC meetings about corrosion, led to many recommended practices that address the issue of corrosion, and that's all because of a guy with one truck.
If you work to make the industry better, you and your company will reap the benefits because you get to be more knowledgeable, and when you get problems, you work to get problems solved. Maybe you're not the problem solver, but you work with people to come to a solution, and that benefits everybody.
---
"Tips from the Pros" is sponsored by: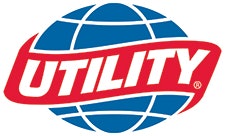 ---