James Langley on Monday used an illustration to explain the company's strategy during the opening session of Trimble's annual insight user conference.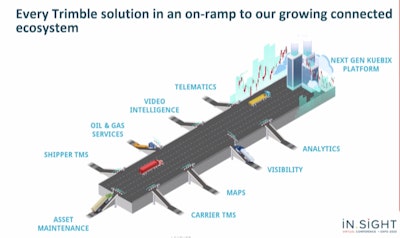 The conference was hosted online for the first time in its five-year history of Trimble ownership. As Langley spoke, a highway appeared on the screen leading to a connected Kuebix platform.
Onramps lined both sides of the highway to represent the various products in Trimble Transportation's portfolio, which include telematics, video safety, and transportation management software (TMS) for carriers, and others.
Trimble acquired Kuebix, a cloud-based TMS for shippers, in January. This marked a turning point for the company, which previously focused solely on hardware and software products for asset and non-asset transportation providers.
Collectively, the commercial and private fleets who use its products manage more than 1.3 million commercial assets in North America. With the Kuebix acquisition, Trimble is now able to offer those customers access to freight matching opportunities from more than 20,000 shippers and freight intermediaries that use the Kuebix platform.
During the opening session, Trimble Transportation executives Langley, senior vice president, and Dan Clark, vice president of innovation and strategy, gave a vision for supply chain collaboration that leads through the Kuebix platform for digitizing the procurement process for contract freight and spot loads.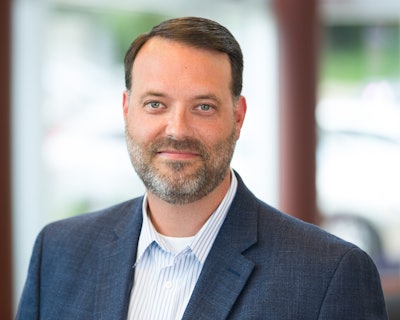 Shippers have grown tired of the bidding process for contract freight and need better ways to keep up with trends in e-commerce, they said, and "should be able to do same thing faster in a more digitized way," noted Langley.
Clark said that Kuebix will also be agnostic, meaning that non-Trimble products can be integrated as well, so that "all parties can work together."
Version control
Trimble's enterprise TMS products for carriers and freight brokers include TMWSuite, TruckMate and Innovative. All have traditionally been sold and supported as on-premise versions, meaning the customer hosts the software on servers.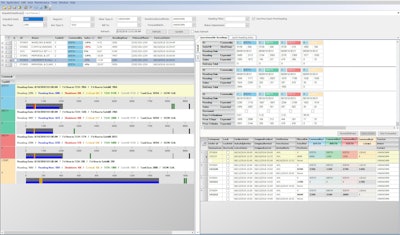 Langley described the traditional model of TMS deployment as "monolithic" and "siloed." The world is changing quickly as connected, software-as-a-service (SaaS) applications make it easier for transportation providers to add new features and data integrations to existing platforms.
"We are looking to integrate data better than we ever have before to solve problems in a new way," he said.
Langley and other speakers in the general session referred to a new world of connectivity powered by a "microservices architecture," where applications are a collection of loosely coupled services. What the microservices architecture allows carriers to do is work within their Trimble TMS platforms, and bring their other core products together to "deliver a connected solution," he said.
The Kuebix platform was built on micro-services, and Langley said this holds the key for helping Trimble customers innovate.
The COVID-19 pandemic has accelerated the shift of fleets from on-premise to SaaS deployments. This year, 90% of all Trimble customers that bought a new enterprise TMS platform chose to pay for it on a subscription basis, he said, and this "gets us more into a SaaS-based solution with a more upgradable path than more traditional means."
Going forward, Langley emphasized the need for Trimble to help its customers upgrade from older versions of TMS systems to keep up with the speed of innovation, as "we can't afford to get too stuck in any one place for too long," he said.
Trimble supports multiple TMS and versions of fleet mobility platforms. This has been spreading its resources thin and diminishing its leverage of scale, but "we are going to learn from those mistakes as we continue to build on our core products," he said.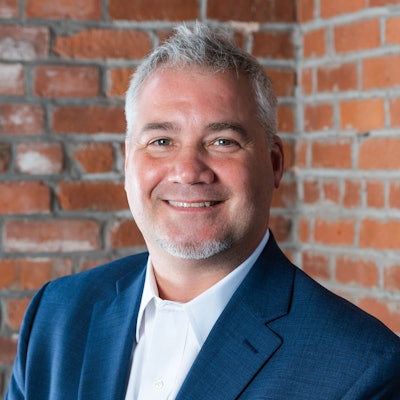 To take its products to the next level, he said Trimble will work closely with customers on migration and upgrade paths to "make sure you are getting on the next generation," which will allow the company to "focus resources on what is most important," he explained.
Langley and others noted that Trimble is not suggesting that its customers "rip and replace" technology. The company has embedded web services in its TMS products to enable customers to take advantage of new cloud-based applications and services, but there is more that can be done.
If all customers were now using the same version of TMS and mobility hardware and software, Langley estimates that Trimble would have 40% more technology resources available for new research and development.
During the conference, Trimble announced organizational changes to support its connected supply chain strategy. Dan Popkin, formerly with Trimble's Maps division, will lead the execution of strategy as sector vice president, global connected supply chain.
"Gone are the days of monolithic releases where we feel compelled to boil the ocean," Popkin said. "The very nature of Kuebix is a microservice. It enables customers, byte-by-byte, to take advantage of new capabilities, and puts us in a much better position for more complex, complicated customers."