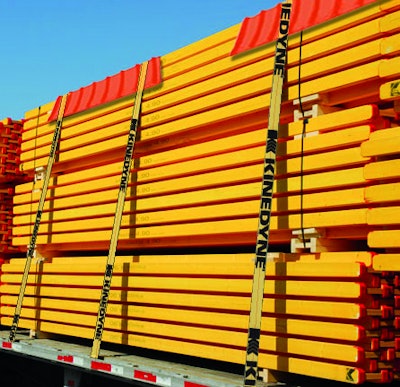 U.S. net trailer orders for August jumped 49% month-over-month to 28,700 units, the strongest activity since last October, according to preliminary data released Monday by FTR. August orders were 174% above the same month last year, and trailer orders for the last 12 months now total 191,000 units.
Dry van orders were particularly robust, with refrigerated vans also strong. Flatbed orders improved from July but remain sluggish, as industrial freight continues to lag consumer freight.
"The volume was much higher than expected and an indication that the industry is making a surprisingly quick recovery from the pandemic," FTR Vice President of Commercial Vehicles Don Ake said of August order activity. "Backlogs should rise back to where they were in March, and the new orders solidify van production for most OEMs through this year. The strong August orders provide the industry with positive momentum for when fleets soon begin ordering for 2021."
Ake noted there was "significant" pent-up demand for van trailers coming out of the economic shutdowns, adding fleets are now feeling more confident about the freight markets and ordering trailers they would have booked in April or May under normal conditions.
"There was also pent-up demand at the dealer level, with some dealers reporting record sales volumes for July and August, which are traditionally the slowest months of the year," he said. "Dealers now are placing restocking orders much sooner than expected."