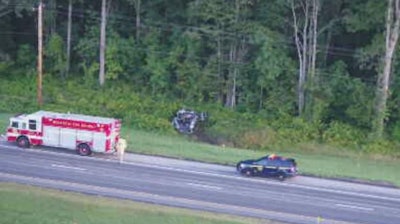 Trucking news and briefs for Tuesday, Oct. 27, 2020: 
FMCSA revokes trucker's CDL following fatal crash
A New Jersey-based truck driver was effectively shut down by the Federal Motor Carrier Safety Administration after he fled the scene of a fatal crash.
According to FMCSA's order, Quentin Campbell was driving westbound on I-90 in Monroe County, New York, when he made an illegal U-turn and was struck by an eastbound passenger vehicle. Both occupants of the passenger car were killed. Campbell then completed the illegal U-turn and fled the scene, FMCSA adds.
He was subsequently arrested by New York State Police Officers and charged with two counts of manslaughter and one count of leaving the scene of a fatal crash.
Three guilty pleas announced in Louisiana staged-accident fraud scheme
Three individuals have pleaded guilty in the ongoing staged-accident fraud scheme in Louisiana that targeted truck drivers to bilk hundreds of thousands of dollars from fleets and insurance providers, according to Eastern District of Louisiana U.S. Attorney Peter G. Strasser.
Roderick Hickman, of Baton Rouge, Louisiana, Bernell Gale of Raceland, Louisiana, and Troy Smith of Houma, Louisiana, each entered guilty pleas to Conspiracy to Commit Mail Fraud.
According to the plea, Hickman, along with four individuals who have been charged, intentionally collided with a tractor-trailer in New Orleans. Hickman allegedly fled the scene with Damian Labeaud, who pled guilty to a previous indictment in the same scheme.
In a separate accident, Gale, Smith and two other passengers participated in a staged accident in which Labeaud fled the scene, and the passengers reported to police that someone else had been driving and that a tractor-trailer struck their vehicle.
According to court documents, the passengers were referred to attorneys who paid Hickman and Labeaud to stage the accidents. In some cases, the attorneys allegedly knew the participants were uninjured but referred them to medical providers for treatment to increase the value of subsequent lawsuits. In these cases, trucking and insurance companies paid out $277,500 in fraudulent claims.
2020 Capitol Christmas Tree to make 10 stops en route to D.C.
The 2020 U.S. Capitol Christmas Tree Tour schedule is now set. The 55-foot talk Engelmann Spruce will be harvested Nov. 6 on Colorado's Uncompahgre National Forest and will begin its 2,000-mile cross-country trip on Nov. 10.
The tree will make 10 stops on its tour before it's delivered to the U.S. Capitol on Nov. 20. A tree-lighting ceremony will be held on the West Lawn in early December.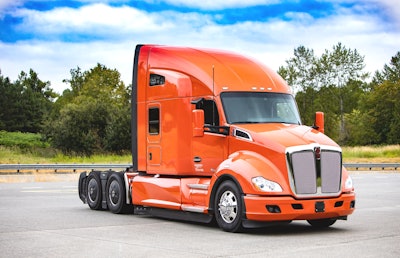 A Kenworth T680 will transport the tree from Colorado to Washington, D.C. The truck is equipped with a 76-inch sleeper and the Paccar Powertrain featuring the 455-hp Paccar MX-13 engine, Paccar 12-speed automated transmission and Paccar 40K tandem rear axles. It's also equipped with Kenworth's "Driver's Studio" with 180-degree passenger swivel seat and 90-degree rotating table, Kenworth Diamond VIT interior, premium Kenworth GT703 seats and more.
The T680 will be driven by Theron Schmalzried and William "Butch" Hanna of Apex Transportation, a Colorado-based flatbed trucking and specialty transportation fleet. Schmalzried and Hanna have 42 years and 41 years, respectively, of truck driving experience.  Schmalzried has spent 23 years with Apex Transportation, while Hanna has driven for the company for 17 years.
The 2020 U.S. Capitol Christmas Tree Tour schedule is as follows:
Nov. 10: San Miguel County Fairgrounds (Norwood, Colorado) and Montrose Visitor Center (Montrose, Colorado)
Nov. 11: Ouray County Courthouse (Ouray, Colorado) and Grand Junction Convention Center (Grand Junction, Colorado)
Nov. 12: Downtown Paonia (Paonia, Colorado) and Gunnison Community School (Gunnison, Colorado)
Nov. 13: Salida High School (Salida, Colorado)
Nov. 14: Bass Pro Shops (Denver, Colorado)
Nov. 15: Kit Carson County Fairgrounds (Burlington, Colorado)
Nov. 17: Asheville Outlets (Asheville, North Carolina)
Nov. 20: Delivery to West Lawn, U.S. Capitol Building (Washington, D.C.)