Trucking news and briefs for Tuesday, Nov. 3, 2020: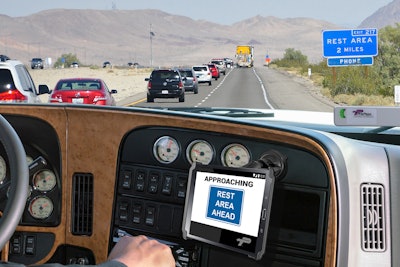 PrePass safety Alerts now in all 48 contiguous states
PrePass Safety Alliance recently completed work to expand the PrePass safety Alerts across all 48 contiguous states with more than 2,800 Alerts that appear in-cab on the PrePass Motion weigh station bypass app.
Drivers receive Alerts as they approach known high-risk areas on the road helping them stay alert and reduce speed when applicable. Through audio and visual notifications, Alerts warn truckers of steep grades, gusty winds, no commercial roads, work zones, real-time incidents, traffic congestion, truck parking availability, rest areas and brake check chain-up areas.
The Alerts are a no-cost addition to the Motion app, available on Android and iOS devices and in-cab telematics systems.
"This expansion of the Alerts system flows directly from our mission to make America's highways safer and more efficient," said Mark Doughty, President and CEO of PrePass Safety Alliance. "We have doubled the number of alerts in just the last month, giving drivers vital information to keep them safe and on time as they travel down the road."
Miller Truck Lines founder passes away
The founder of a large Oklahoma-based trucking company died on the weekend.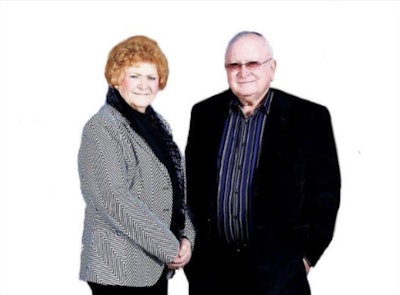 James A. Miller, founder of Miller Truck Lines (No. 185 on the CCJ Top 250), died Sunday morning, Nov. 1, Miller's family announced in a Facebook post on the company's page. He was 86 years old.
Miller founded the company in 1983 with his wife, Bonnie, who passed away Dec. 22, 2018.
"Dad always sought to operate Miller Truck Lines guided by deep-rooted family values with our mom, Bonnie Miller, by his side," the family said. "They worked tirelessly to develop this company to be an impactful segment of the transportation industry."
A graveside memorial service will be held this week at a time to be announced.
In lieu of flowers, the family asks donations be made to the Stroud Chamber of Commerce and the Stroud Booster Club in his honor.
Miller Truck Lines has 424 trucks and 424 drivers, according to CCJ Top 250 data. It hauls flatbed, reefer, dry van and tanker, and pneumatics. It's based in Stroud, Oklahoma, and also has offices in Tulsa.
U.S. Xpress sees first graduates of college tuition program
U.S. Xpress (No. 15 on the CCJ Top 250) announced the first graduates of its Full Ride free college tuition program. Launched in September 2018, the program offers free college tuition for drivers, technicians and their dependents through online classes with Ashford University, a division of the University of Arizona's Global Campus.
Victoria, the daughter of U.S. Xpress Teams driver Karen Black, graduated with a master's degree in education last month. In November, dedicated driver Keri Barley will graduate with a Bachelor of Business Administration degree.
"I've been able to combine real world experience in the trucking industry with new ideas and principles from the academic world," Barley said. "I plan on using my degree to train, assist and work with fellow colleagues to maximize the truckload carrier segment of the economy."
U.S. Xpress says nearly 600 employees have taken advantage of the program since its inception, with 221 currently enrolled, including 157 drivers, 50 driver dependents, 11 technicians and 3 technician dependents.