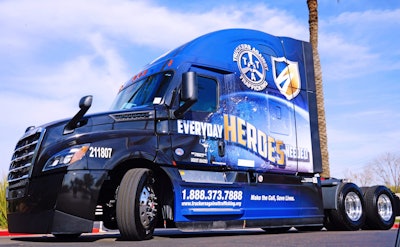 Trucking news and briefs for Wednesday, Jan. 13, 2021:
Nikola strikes deal with Arizona for more competitive electricity price to spur hydrogen production
Nikola Corporation announced Tuesday it has secured a competitive electric rate schedule with Arizona Public Service Company (APS) that Nikola says will accelerate its development of hydrogen-based fueling options for the trucking industry. The Arizona Corporation Commission (ACC) unanimously approved the rate schedule, Nikola says.
The company adds that the competitive electric rate is "specifically designed for the production, processing and dispensing of hydrogen" and will support enabling a zero-emission freight corridor along I-10 between Los Angeles and Phoenix.
Nikola estimates that under the rate structure it will be able to deliver hydrogen at market leading prices and within the ranges required for Nikola to offer competitive lease rates for its customers.
"Nikola values the joint efforts of APS and the ACC to enable competitive electrolytic hydrogen production," said Nikola CEO Mark Russell. "The approval of this special rate for hydrogen production is critical for advancing the future of zero-emissions transportation and building a hydrogen economy."
Going forward, Nikola will work with APS to finalize site selection and interconnection requirements to establish its first hydrogen production facility in Arizona.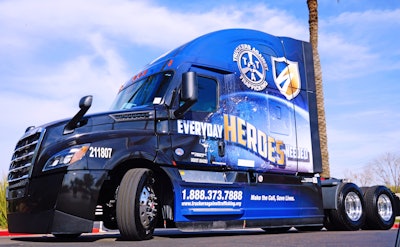 Swift unveils custom Truckers Against Trafficking truck wrap
Swift Transportation (CCJ Top 250, No. 4) unveiled last week its specially wrapped Truckers Against Trafficking truck to support the non-profit in raising awareness for combating human trafficking.
The new 2021 Freightliner Cascadia represents Swift's partnership with TAT, the company says. The wrap displays Swift's and TAT's logos and reads "Everyday Heroes Needed," and also provides a phone number to call to report suspicious activity.
Swift drivers are selected to drive the company's wrapped trucks based on their personal ties to the truck's theme.
Swift has partnered with Truckers Against Trafficking to help educate drivers on how to become "everyday heroes" by recognizing and reporting trafficking. New drivers at Swift learn about TAT during the Driver Qualification program and can take additional training on the subject if they wish to do so.