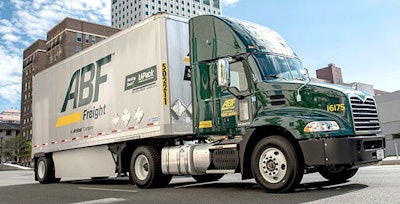 ArcBest is set to acquire Chicago-based truckload freight brokerage MoLo Solutions – a deal that, once complete, will place ArcBest among the top 15 U.S. truckload brokers with access to more than 70,000 carrier partners.
ArcBest Chairman President and CEO Judy R. McReynolds said acquiring the four-year-old company "further accelerates growth by increasing the scale of our asset-light business, and MoLo's proven ability to cultivate significant shipment growth with large shippers will be highly complementary and synergistic. Since we began discussing a possible transaction several months ago, it became clear what a great fit MoLo was with ArcBest."
ArcBest President of Asset-Light Logistics and Chief Yield Officer Danny Loe noted "there is tremendous market opportunity in the truckload brokerage business, and we are pleased with continued growth and progress in that area."
MoLo CEO Andrew Silver said his company has been able to reach $600 million in annual revenues with only 500 shippers, and "in doing this deal, we can now tap into ArcBest's 30,000 existing shippers and offer them the same level of service we've been providing our existing customers. In addition to that, we can now offer our customers a breadth of services we couldn't before, including owned assets, increased drop trailer capabilities, LTL, expedited, outsourced transportation management, and more."
Terms of the transaction include a cash payment at closing of $235 million from available funds, subject to post-closing adjustments, and the potential for additional cash consideration based on achievement of Adjusted EBITDA targets for years 2023 through 2025. The acquisition is expected to close later this year.