Trucking news and briefs for Monday, Aug. 7, 2023:
Nikola announces leadership transition
Nikola Corporation announced Friday that Michael Lohscheller will step down as President and Chief Executive Officer of the company, effectively immediately, and as a member of the Board of Directors effective as of Aug. 31.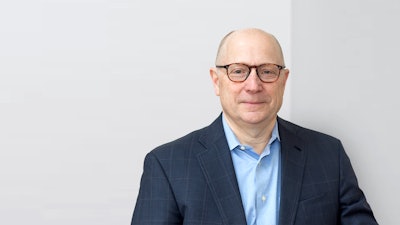 Steve Girsky, Chairman of the Board since September 2020, has been named CEO of Nikola. Lohscheller has decided to step down due to a family health matter and will be returning to Europe. He will remain at Nikola in an advisory capacity through the end of September to support a seamless transition.
Lohscheller has led Nikola to a more focused business plan to advance the company's position as a leader in zero-emissions transportation. Key accomplishments include driving sales momentum of the battery-electric truck, doubling retail sales from Q1 to Q2 2023; supporting the launch of the Class 8 hydrogen fuel cell electric truck and generating customer demand; further advancing the organization's production capabilities in Coolidge, Arizona; substantially reducing the cash burn by more than 30% from Q1 to Q2 2023 through re-focusing the business; and concentrating on the core North American marketplace as well as creating a new global hydrogen energy brand, HYLA.
"The Board respects Michael's decision to be with his family during this time and thanks him for his hard work, dedication, and contributions to Nikola," Girsky said. "I am grateful for all that Michael was able to accomplish to move our company forward during his tenure."
Lohscheller said he feels "privileged and honored to have served as Nikola's CEO and to have worked with so many inspiring colleagues who are relentlessly focused on advancing Nikola's position as a leader in zero-emissions transportation. I am incredibly confident in Nikola's future."
With more than 30 years of experience working with corporate board executives, labor leaders, OEM leaders, suppliers, dealers, and national policymakers, Girsky is unique in his proven ability to translate vision and strategy into world-class execution, bringing together teams and solutions to drive results, the company said.
In connection with his appointment as CEO, Girsky will remain on the Board of Directors and Steve Shindler, a director since October 2020, will serve as Chairman of the Board. Shindler is a veteran executive who has significant corporate financial management and strategic planning experience.
CRST gets pre-CDL waiver extension
The Federal Motor Carrier Safety Administration is renewing an exemption for CRST The Transportation Solution (formerly CRST Expedited) that allows a commercial learner's permit holder who has passed the CDL skills test to drive without a CDL holder in the front seat. The company has held the exemption since 2016.
In requesting a renewal of the exemption, CRST said drivers who would qualify "have already successfully passed all required CDL skills testing, and related prerequisites, required to lawfully take receipt of the CDL," adding that they only have to travel to their home state to obtain their physical CDL.
"The only difference between a CRST CLP holder who has passed their skills testing via a registered ELDT training provider with the documentation of successful skills testing results in the Commercial Skills Test Information Management System (CSTIMS), and other newly credentialed CDL drivers is the physical possession of the CDL document," the company noted.
CRST estimated that approximately 1,000 new drivers per year will operate under the exemption.
FMCSA is provisionally renewing the exemption for five years, through Sept. 23, 2028, as long as the terms and conditions of the waiver are met.
[Related: CRST Expedited gets waiver extension allowing pre-CDL drivers to run team]
Northland Insurance launches new tools for carriers
Northland Insurance, a subsidiary of The Travelers Companies has launched a telematics program, a cargo theft reporting tool, and a curated set of safety and risk mitigation resources to help its trucking customers manage their businesses.
The new offerings include:
A telematics program that promotes safe driving habits by providing customers with real-time performance data. Customers who enroll in the program may receive either a premium discount or device subsidy.
A cargo theft reporting feature that expedites the claim process by enabling users to report thefts directly from a mobile app to the Northland claim team and Travelers' Special Investigation Group (SIG). Since 2011, SIG has assisted in the recovery of more than $90 million in stolen cargo.
A set of risk management tools and resources called the Northland Innovation Network, which provides carriers with access to programs, platforms, and research to help them keep operating safely and effectively.
"We're pleased to offer these new customer-centric capabilities as we celebrate 75 years serving the trucking industry," said Donato Monaco, President of Northland Insurance. "These solutions are the latest in a long line of products and services designed to help our customers improve driver safety and reduce costs. We'll continue to create innovative insurance solutions to distinguish Northland in the marketplace."
These new customer benefits are added to the Northland Advantage suite of products and services, which include dedicated risk control safety specialists, experienced claim professionals, and attorneys dedicated to the transportation industry.