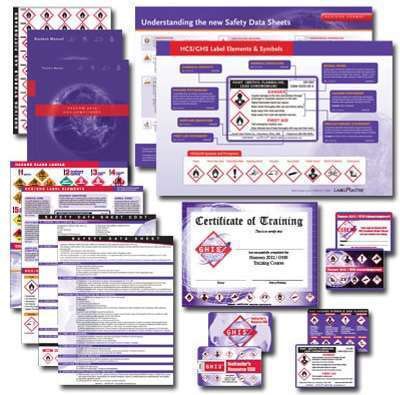 Labelmaster, a manufacturer and distributor of regulatory compliance products, has released an expanded version of its GHS reference tool. The updated 16-page GHS Product Guide features training materials, labels, pictograms, mini-pictograms, custom labels, printer, printer accessories, SDS binders and software to help customers meet the revised OSHA Hazard Communication Standard.
The fully-illustrated guide features a user-friendly format and contains information about compliance and labeling requirements and an implementation timeline. The expanded product line includes:
• Comprehensive training kits in both English and Spanish;
• Additional Safety Data Sheet (SDS) stations and binders; and
• Expanded choices for SDS station and dangerous chemical signage.
To receive the guide, call 800-621-5808, fax 800-723-4327 or e-mail sales@labelmaster.com.