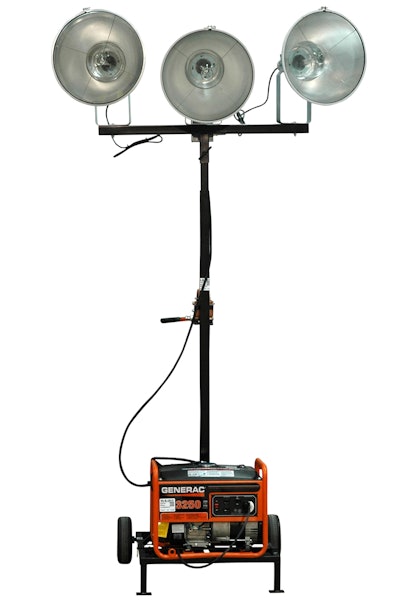 Larson's generator-powered miniature light tower is built to provide high-powered illumination in a design easy to transport and deploy.
Producing more than 300,000 lumens of light output and equipped with an extendable boom and gas-powered generator, the WAL-ML-3XM-3G 3000 Watt Mini Light Tower is suited for applications where illumination of large areas is required without having to depend on local grid power availability.
For more information, go to www.larsonelectronics.com.