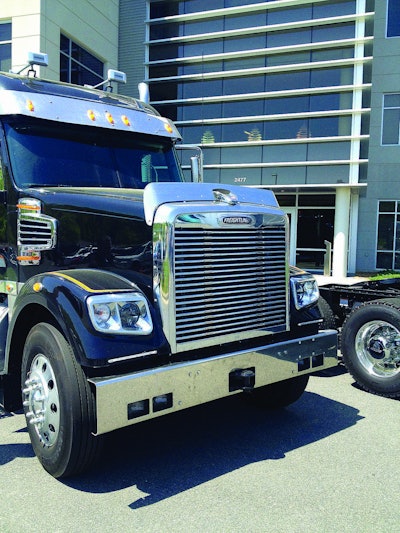 Hendrickson Bumper and Trim's Aero Clad Coronado SD bumper, part of the company's All Makes bumper product line, offers a bright mirrored finish that promotes better corrosion resistance and weight savings.
More than 150 pounds lighter compared to the OEM steel bumper, the Coronado SD bumper is a bi-metal material that bonds stainless steel and aluminum at a molecular level for a chrome-like finish designed not to rust, peel or fade over time. The material also is engineered to maintain higher yield strength for added durability.
Hendrickson also recently introduced PLUS — "Parts Look-Up System" — a system designed to provide serviceable parts information for Hendrickson Truck and Trailer suspension systems. For more company information, go to www.hendrickson-intl.com.