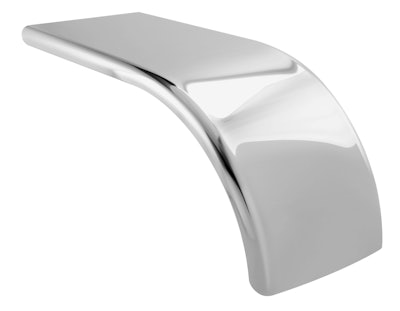 Hogebuilt has introduced two new stainless-steel half-tandem fenders to its portfolio. The handcrafted 430 bright anneal option features a 3-inch side flange and complements the existing 304 mirror-finish fender line. The BA500HT mirror-shine product is available with a 25½-inch drop, and the BA505HT low rider comes with a 31-inch drop.
Hogebuilt also recently expanded its M-Series 430 stainless-steel quarter fender line with 30- and 34-inch quarter fenders.
For more information, go to www.hogebuilt.com.