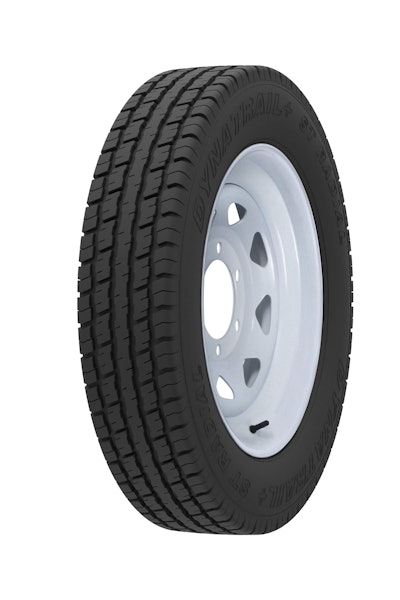 CMA's Dynatrail Plus ST Radial Trailer Tire features an advanced tread compound engineered for increased fuel economy and longer tread life.
The tire's steel-belted construction is designed to provide added strength and towing stability. To help maintain uniformity and protect against heat buildup, the tire has a protective nylon wrap over the two steel belts. Nine sizes are available.
CMA also offers Double Coin's RSD3 ultra-premium drive tire optimized for severe winter driving conditions. For more information, go to www.cmaintl.com.